You are here:
Stories with Symbols
Stories with Symbols
Videos for children with speech, language and communication needs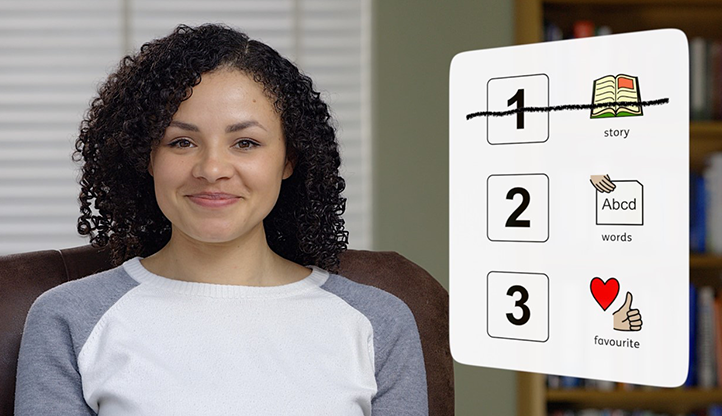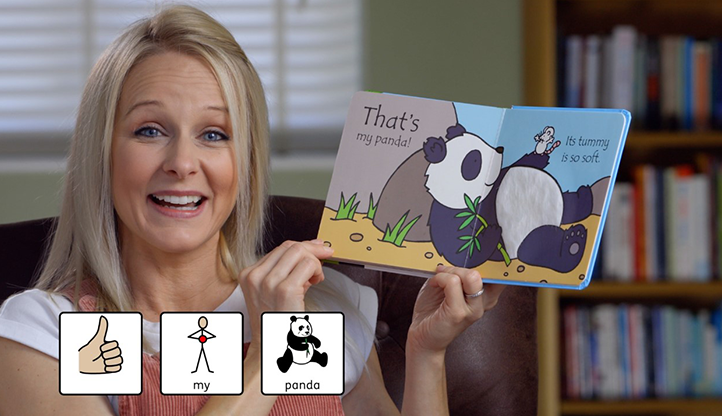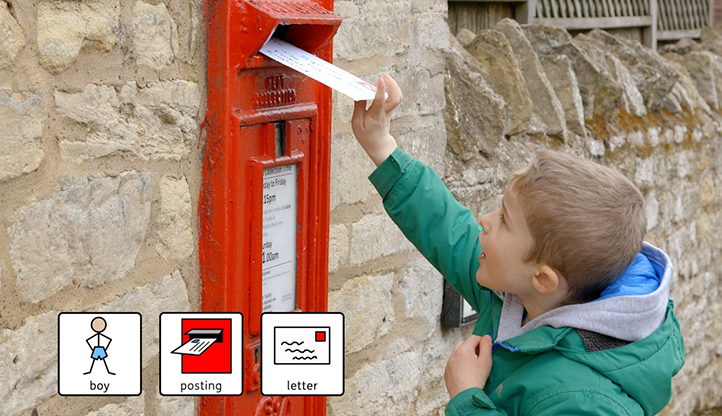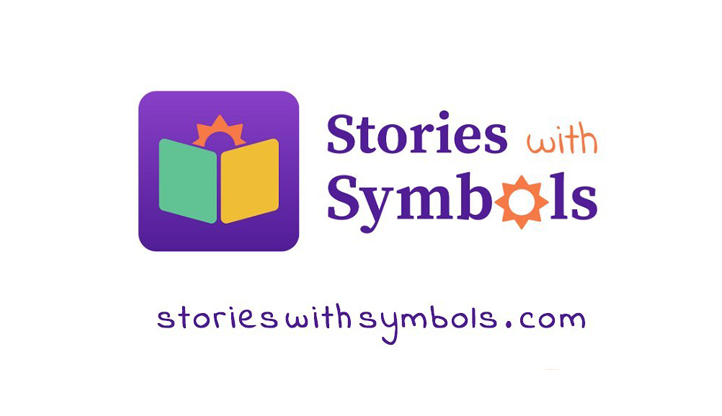 Founded by three friends, Stories with Symbols create videos to make stories more accessible and enjoyable to children with or without additional needs. The videos use favourite children's stories with symbol support to spark interest in books, book sharing, support comprehension, helping children learn new words and ideas...
The inspiration behind Stories with Symbols

Alex and Sam Rowe first had the idea for Stories with Symbols back in 2019, with their friend, speech and language therapist, Katie Kennedy. The original inspiration for the project was their son, Elliot:
"Elliot's a beautiful, giggly autistic boy who loves music and light fittings. Although he could often be found surrounded by books, he wasn't really interested in book sharing with an adult.

However, he was very taken with videos, a format we used quite a bit to help prepare him for challenging situations and to record enjoyable memories, so we thought we'd try showing him videos of us reading to camera, and he was much more engaged.

We were already using Widgit symbols for visuals all around the home, and it seemed a natural step to have symbols pop up on screen during the video to support comprehension.

The context would help him understand the symbols, we thought, and sometimes the symbols – would help him understand the context.

Happily for us, Widgit were humble and generous enough to agree to our using their symbols, not only for Elliot's videos, but for our proposed range of videos to be shared online."
Who are the videos for?

The videos were originally intended to be a resource aimed at children with speech, language and communication needs (SLCN), but lots of children, with – and without – additional needs, enjoy Stories with Symbols:
"Our resource is being used up and down the UK (and abroad!) by families in their homes, by therapists in one-to-one sessions with children, and in both mainstream and special school classrooms.

We've even been to see our videos being used first-hand; nothing is more rewarding than seeing children engage with the videos and then transfer that engagement to other spin-off activities devised by talented staff to develop the learning of those children."
How to access the videos

Stories with Symbols are an established charity with 8 videos published and accessible online for free, with others either planned or already on the editing table. The videos can be accessed from their website or YouTube channel:
Partnership with Usborne

Stories with Symbols have just announced a new partnership Usborne, one of the world's leading independent children's book publishers:
"We are thrilled to launch this new official partnership with with Usborne.

With Usborne as our partners, we will be able to support more children of different ages and abilities, with a wider range of additional needs , over a much broader range of videos - such as topic books, social and self-care and classic fairy tales.

With the close collaboration of education professionals across the country, these new videos will be even better suited to classrooms and targeted interventions!"


Next Success Story - Supporting young people into work