You are here:
The Foundling Museum
The Foundling Museum
The story of the Foundling Hospital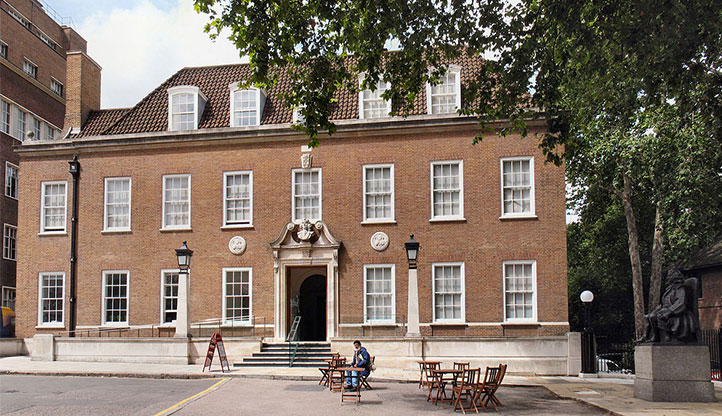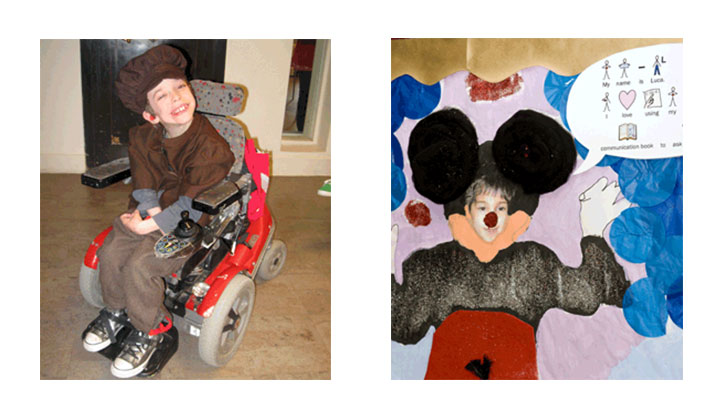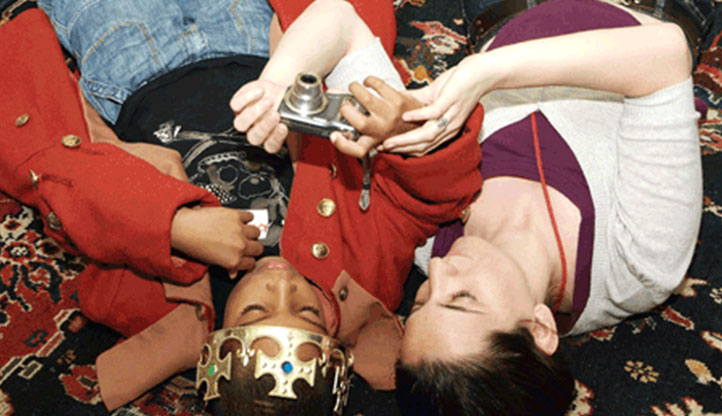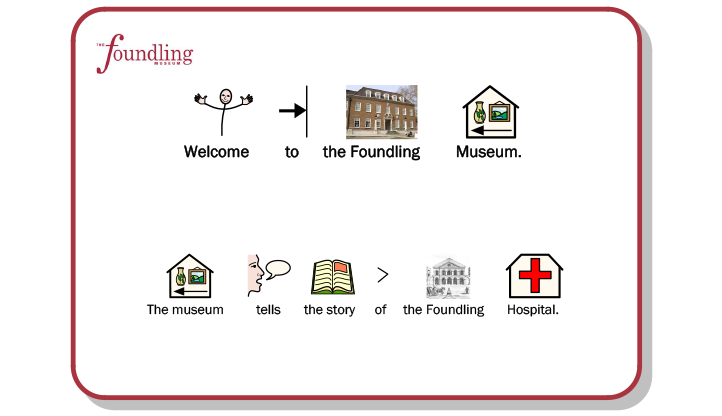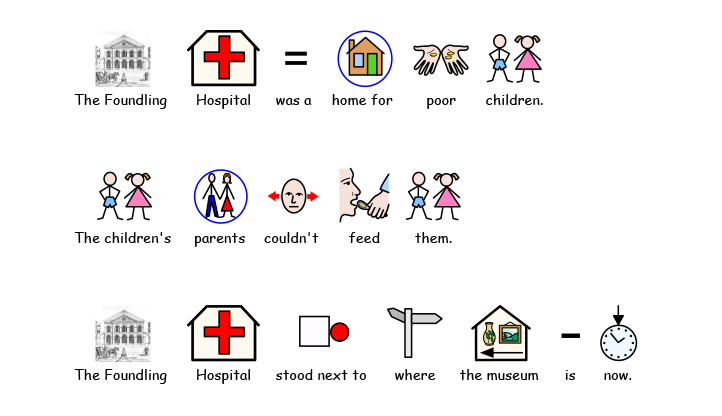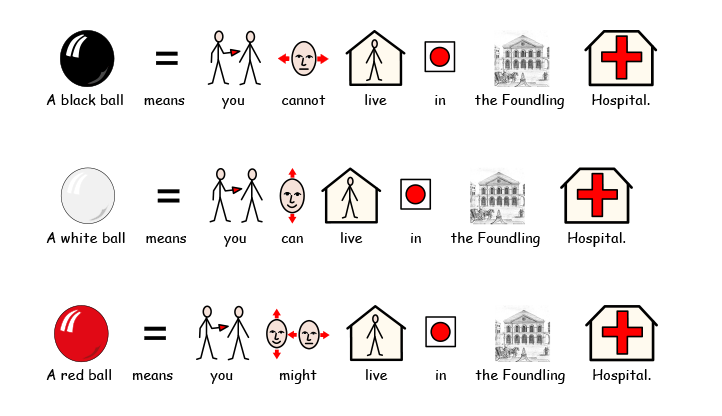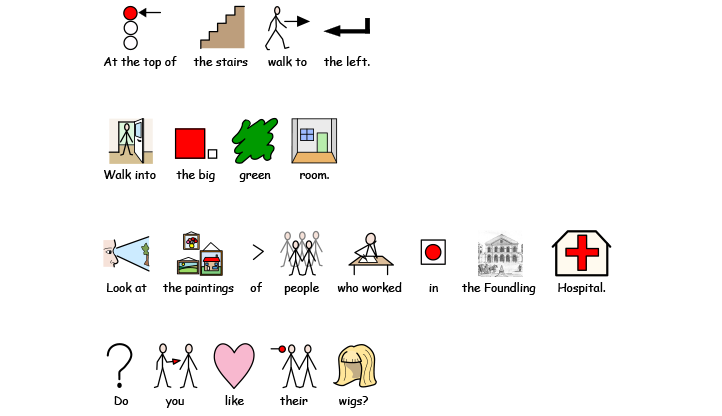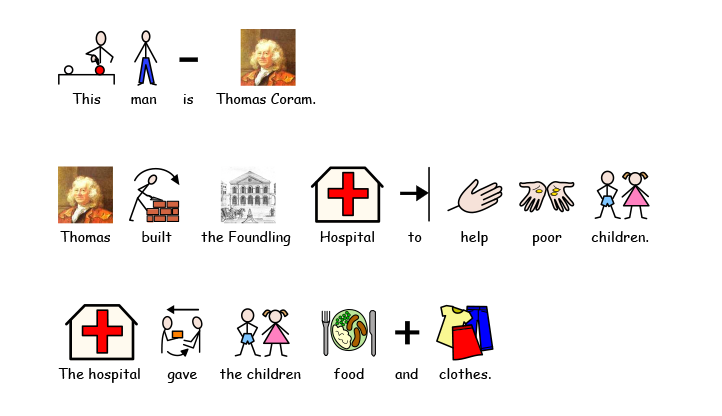 The Foundling Museum tells the story of the Foundling Hospital, Britain's first home for abandoned children. Displays of creative work by children with special educational need include symbols...
The Foundling Museum tells the story of the Foundling Hospital, Britain's first home for abandoned children and of three major figures in British history: its campaigning founder the philanthropist Thomas Coram, the artist William Hogarth and the composer George Frideric Handel. This remarkable collection of art, period interiors and social history is now housed in a restored and refurbished building adjacent to the original site of the Hospital, opened in 1741 and demolished in 1928.
"In the Picture" exhibition
Disabled children have long been almost invisible in illustrated children's literature. "In the Picture" is a pioneering Big Lottery-funded campaign set up by national disability charity Scope to address this issue. The result is a vibrant exhibition of works by children's book illustrators such as Quentin Blake and Jane Ray, who colourfully represent young characters with a variety of abilities, and challenge preconceptions of disability.
The Foundling Museum
The exhibition at the Foundling Museum was accompanied by displays of creative work by children with disabilities and/or special educational needs already using communication books and printed symbol language, which were enhanced by quotes from the pupils produced using Widgit.
"This was a great opportunity to introduce the museum's visitors to the concept of symbol communication, which most are unfamiliar with. It also introduced a new way of interpreting exhibitions in the building and will become a natural addition to the museum's public interface wherever appropriate."

- Annette McCartney, Learning & Access Manager at the Foundling Museum.
The London School for Children with Cerebral Palsy
In June 2009, a group of Key Stage 2 pupils (learning age 7-11 years) from the London School for Children with Cerebral Palsy visited the Foundling Museum. As well as visiting the galleries, they touched Victorian objects from the Museum's handling collection, and learned about domestic chores the Foundling Hospital's pupils had to carry out, such as handwashing and ironing. 
Back at school, each child created a fantastic life-sized self-portrait. They represented themselves as famous characters from children's TV, cartoons and literature. A speech bubble displaying a quote in Widgit by each young artist was attached to their portraits as an instant way of giving them a voice and illustrating their unique identities. This was particularly important as none of the children are able to express themselves vocally.
TreeHouse School for autistic children
With the help of artist and photographer Sue Ackon, TreeHouse pupils visited the Foundling Museum and individually recorded a visual treasure hunt with digital cameras. The children's images were then used to create a huge photographic montage, providing visitors with freeze-frame glimpses of a visit to the Museum as seen through the eyes of young people with autism. Widgit speech bubbles displaying comments by some of the pupils on things they saw during their visit were attached around the montage.
Widgit museum trail
The Foundling Museum worked with Widgit to produce a symbol-supported museum trail, which visitors can download from its website or collect at Reception. The Museum is also advertising the Widgit trail to SEN teachers in its termly Teacher Newsletter and online.
Next Success Story - Learning and Skills Council