You are here:
Learning and Skills Council
Learner Entitlement
Symbol Documents and Questionnaires from Coventry & Warwickshire Learning and Skills Council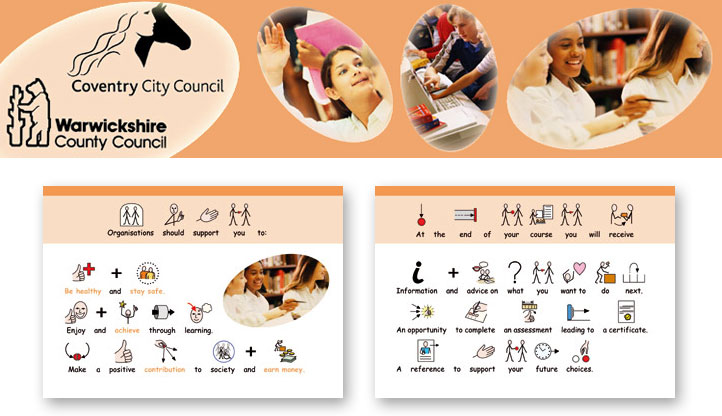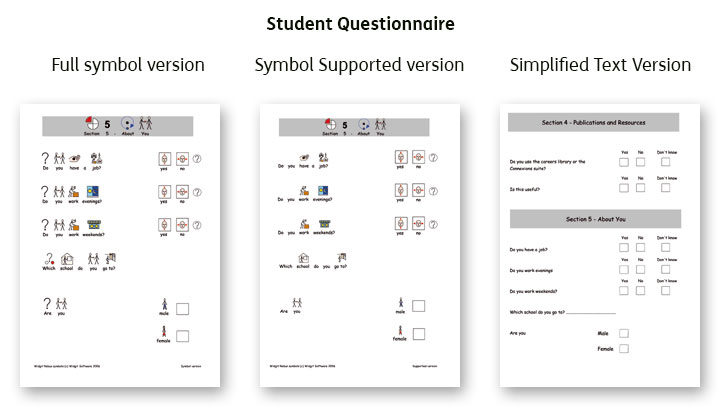 The Coventry & Warwickshire Learning and Skills Council produced Learner Entitlement Packs for all students aged 14-19. This was given to them at the start of the school year to explain the commitment given by the learning providers and the responsibilities placed on the students when taking part in a learning programme...
Widgit worked with them to create this document in 3 different formats: A symbol-supported version, a fully symbolised version and a quick reference mini booklet. These catered for varying levels of reading ability.
Student Questionnaire
At the end of each year this is followed up by the Learner Survey.
Widgit created fully symbolised and symbol supported level versions of the questionnaire.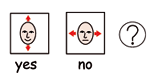 It was decided to make as many of the questions as possible 'yes/no' answers. Also there is always a '?' answer. This can by ticked if the student has not understood the question..
"Widgit have an excellent understanding of the issues regarding inclusion for young people/students/pupils with learning difficulties. Their input has directly impacted on ensuring students have accessible mainstream information which in turn promotes understanding, confidence and self-esteem. Their professional, responsive style and the quality of the final product has ensured customer satisfaction."
Wendy Skyte,
Coventry and Warwickshire 14 - 19 Special Schools Co-ordinator

Next Success Story - Symbols at National Trust