You are here:
National Trust
National Trust - Stourhead Sensory Trail
Sensory Trail booklet and signage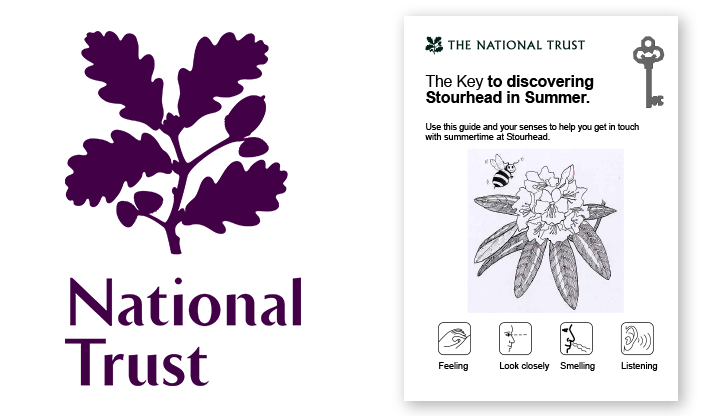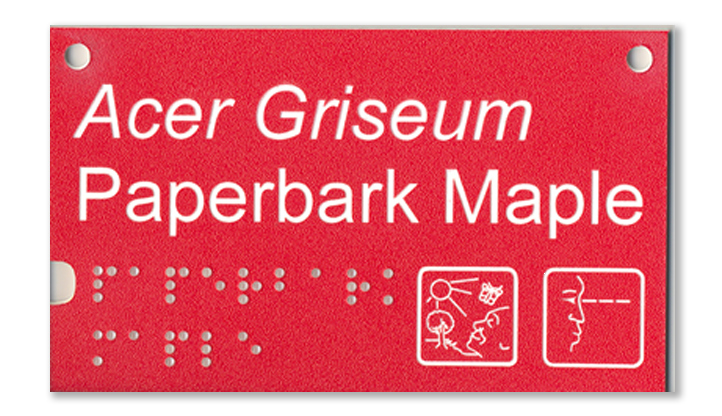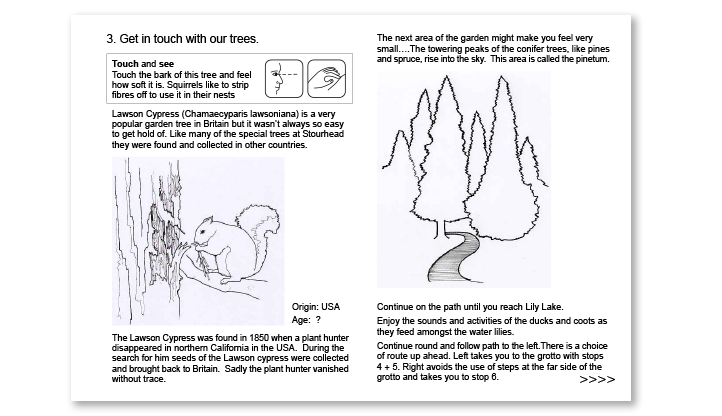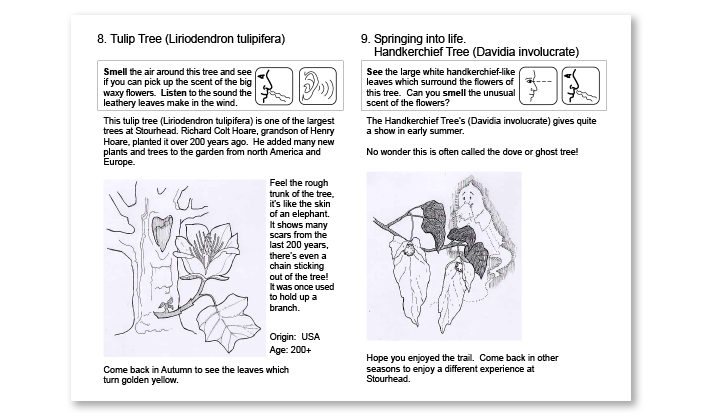 Following on from existing work with the Sensory Trust on the Eden Project, which involved the creation of Accessible Information and signage, Widgit Software again collaborated with the Sensory Trust - this time working with the National Trust at the Stourhead Estate in Wiltshire...
The National Trust, in conjunction with the Sensory Trust, the Swindon Coalition for the Disabled and North Somerset People First, has launched a new trail which improves the visitor experience at the gardens of the Stourhead Estate. The project was to design a trail to guide visitors through the garden using touch, smell, sight and hearing. This is particularly helpful to people who may have a range of disabilities. It is a 'first' for the National Trust, one of the first sensory trails on this scale for any garden in the UK and the holder of an 'Access for All' Award.
The trail guide was written so it could be enjoyed by a wide range of users: children, parents, groups or individuals. There also needed to be a balance between imparting information and allowing the visitor to explore. Widgit Software worked on the project to bring Widgit Symbols to both the official guide and the signage in the gardens to assist people with learning difficulties. For example, visitors are encouraged to feel the stone pillars of the Temple of Flora, to smell the leaves of cedars, to listen to natural spring water in the Grotto and to touch the rough trunk of the Tulip Tree. In addition to Symbols, there are braille and audio materials too.
Heather Smith, the National Trust Head of Access for All, welcomed the opening of the Stourhead Sensory Trail:

"We hope that this project, which is unique in its scope for a garden, will make a real difference to visitors with a wide range of disabilities and can become a template for other National Trust gardens."
For more information visit
Sensory Trust or National Trust
Next Success Story - Symbols at Exmoor Zoo