You are here:
Missing Graphics in Resources
InPrint 2
---
Support for InPrint 2 ended on 31st July 2020. Why has support ended? What are my options?

Why has support ended?
InPrint 2 was originally released in 2002 and has not been updated since it was replaced by InPrint 3 in 2016.

We are committed to providing you with the best support and user experience possible, however, as older operating systems are retired it becomes increasingly difficult to provide the level of support and user experience you have come to expect from us.

Therefore, we ended support for InPrint 2 (UK) on 31st July 2020 to focus on delivering improvements and bug fixes to our existing product range, which includes InPrint 3.

What are my options?
InPrint 3 was released as a direct replacement for InPrint 2 in 2016. It comes with a massively improved easy-to-use interface and 100s of ready-made templates allowing you to create visual supports in minutes.
Common Questions

There are graphics missing from the resource I have been sent.
---

Solution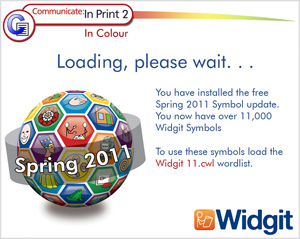 To ensure you have access to all Widgit Symbols you will need to install the Latest Update.
This free update will increase your symbol library.
To download the update click here.
To use the new symbols load the latest
Widgit XX.cwl
wordlist.