You are here:
Compatibility Printing
InPrint 3
---
Common Questions

How do I enable compatibility printing?
---
Compatibility printing is a setting that resolves some issues printing with transparency. This setting was made available from version InPrint 3.3.5.
You can upgrade to the latest version of InPrint by running the Widgit Product Activator or downloading our latest installers from our support web pages.

Solution for InPrint 3.3.5+
We have added a checkbox to the System tab in the Application Settings dialog. You can access this dialog from the Launcher or File tab by clicking on the Settings button.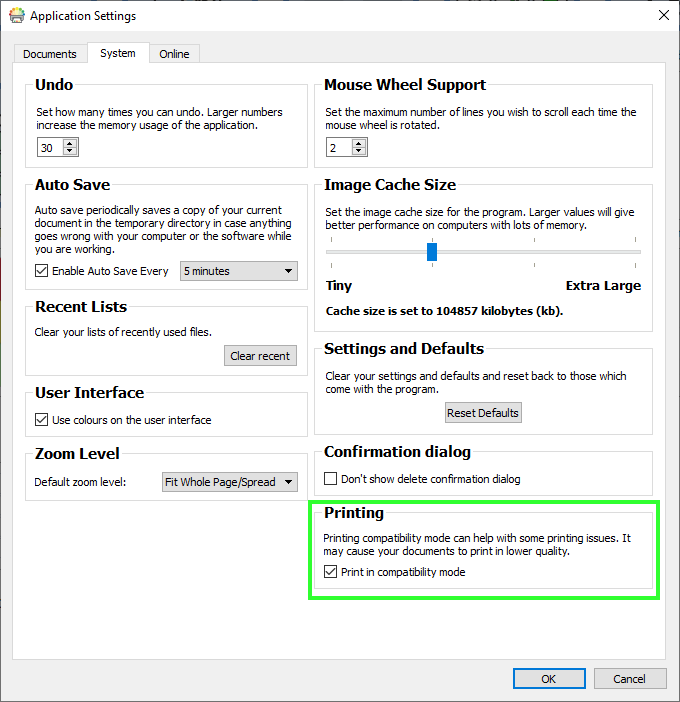 You do not need to restart InPrint 3 after changing this setting.