You are here:
Save as PDF
InPrint 3
---
Common Questions

How can I save an InPrint document as a .PDF file?
---

Solution
InPrint 3.1+ can export open documents to PDF (Portable Document Format) from the Print Preview screen.
Access the Print Preview screen, or by pressing Ctrl+P while editing a document, or from the File tab.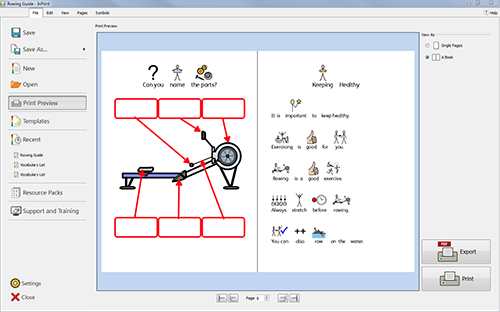 Click the Export button.

After clicking the export button on the Print Preview screen you will be able to choose the location your PDF file will be created, You can also choose to export all pages in your documents or a selection.