Interactive counting book
From the LET'S SIGN Series of BSL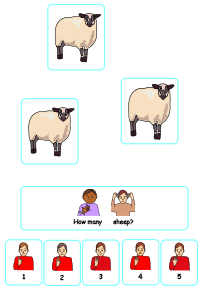 These interactive books are great to use at the computer or with a white board for early learning activities supported by signs and for learning signs.
These are also great for teaching hearing children to sign.
Resources from Cath Smith at Deafbooks
---
Download
BSL Interactive counting book

PDF
Free
Contents
Counting up to 5 - Count the items and click on the BSL sign to answer.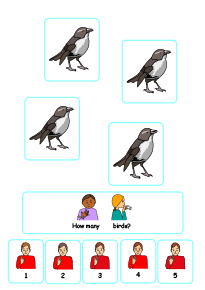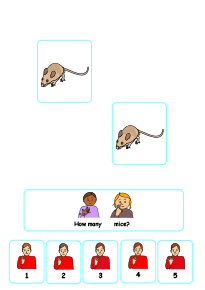 Make your own BSL materials:

Let's Sign BSL
add-on for InPrint & SymWriter