Democracy
To support teaching and learning around the subject of democracy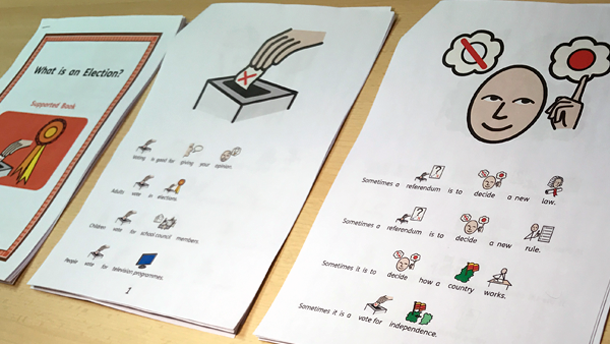 Use this information pack to teach students about voting, elections and referendums. Incorporate this pack into your PSHE or Citizenship lessons to help prepare the students to play a full and active part in society.
---
Download
Democracy

InPrint 3
Free
Democracy

PDF
Free

Contents
There is four topic in the pack:
What is voting?
What is an election?
What is a referendum?
Democracy in schools
Also included is an A3 Voting Instructions poster.
---
Books
The books come in five differentiated reading levels:
1. Text
Short sentences, one sentence
per line, four lines per page.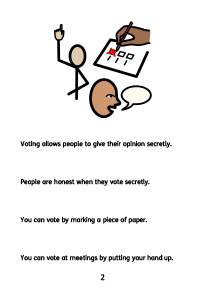 2. Supported
With the addition of symbols for
key words and new vocabulary.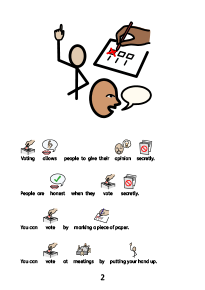 3. Symbol
Symbols for all the main words
for pupils requiring more support.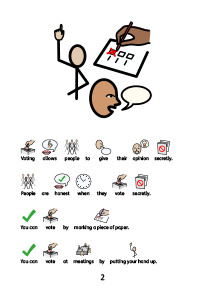 4. Simplified
Less information,
two lines per page.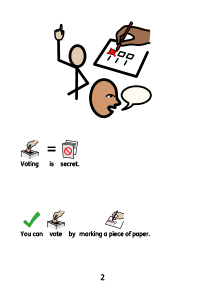 5. One Symbol
Just one symbol per page, for the topic
vocabulary. Can be used as display sheets.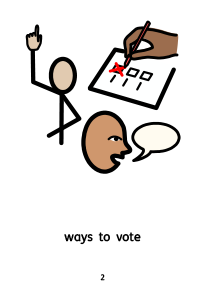 ---
Activities
Voting Instructions Poster
This A3 poster provides voters with all the instructions they need, from registering to vote to putting their ballot paper in the box.