Fairtrade
Symbol-supported resources to help develop an understanding of Fairtrade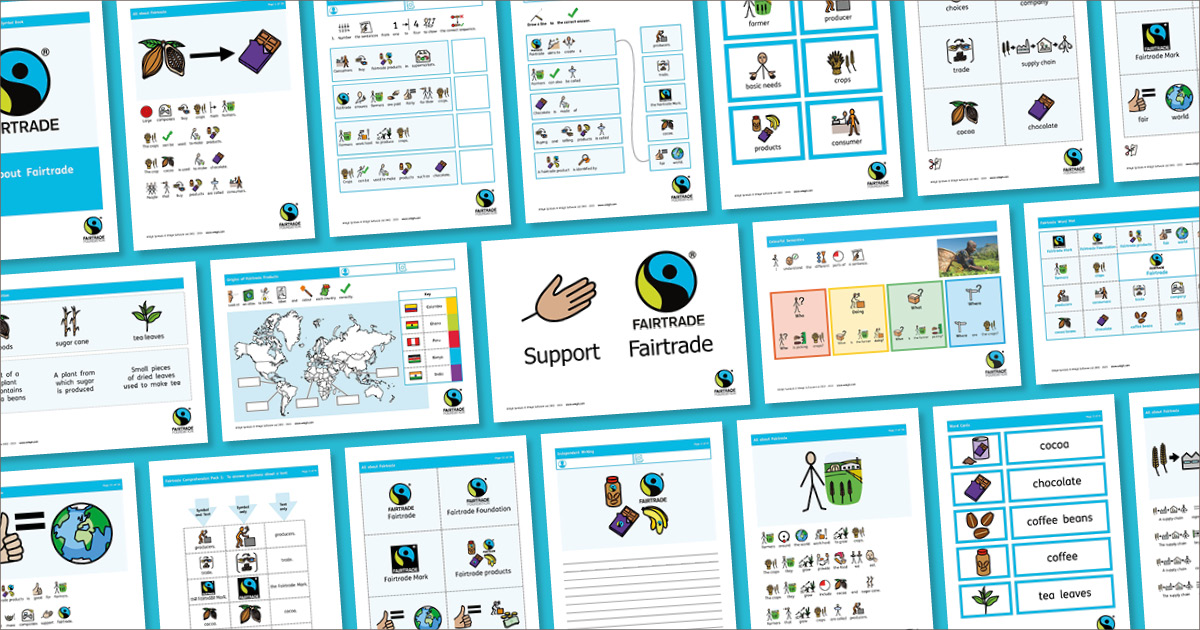 Fairtrade is a global movement that strives to make trade fair. Fairtrade has an important role in supporting a fairer deal for farmers and strengthening connections between producers and consumers.
This resource pack has been developed together with The Fairtrade Foundation, the organisation through which Fairtrade is represented in the UK.
These resources have been designed to support the teaching of the topic Fairtrade whilst helping to foster the importance of compassion and becoming socially responsible citizens.
Resources include an information book, which explores how Fairtrade supports farmers and helps build awareness of the global implications of the choices we make. Comprehension activities are included, which encourage learners to demonstrate their understanding. A selection of sequencing, matching and mapping activities are available, through which learners can explore the origins of Fairtrade products and understand how and where they are produced. Maths activities provide opportunities for learners to practise a range of key skills. Additional resources have been created, such as games and colouring. Teaching aids, including word cards and a glossary are also available.
---
Download

---
Contents
Books
All About Fairtrade – Symbol
All About Fairtrade – Symbol (Presentation)
All About Fairtrade – Text
All About Fairtrade – Text (Presentation)
Activities
Comprehension Pack 1
Comprehension Pack 2 (Assessment Style Qs)
Reading Skills Pack
Colourful Semantics
Maths Pack (Number and Place Value)
Fairtrade Mindmap
From Crop to Product
Origins of Fairtrade Products
Producer to Consumer Journey
Fairtrade Quiz
Bingo
Colouring (with labels)
Colouring
Cutting Skills
Dominoes
Matching Pairs
Posters
Wordsearches
Writing Frames
Glossary
Large Flashcards
Small Flashcards
Word Cards
Word Mat
---
All About Fairtrade Book
An information book, available in both a symbolised and text version, is included to help build understanding of the topic Fairtrade.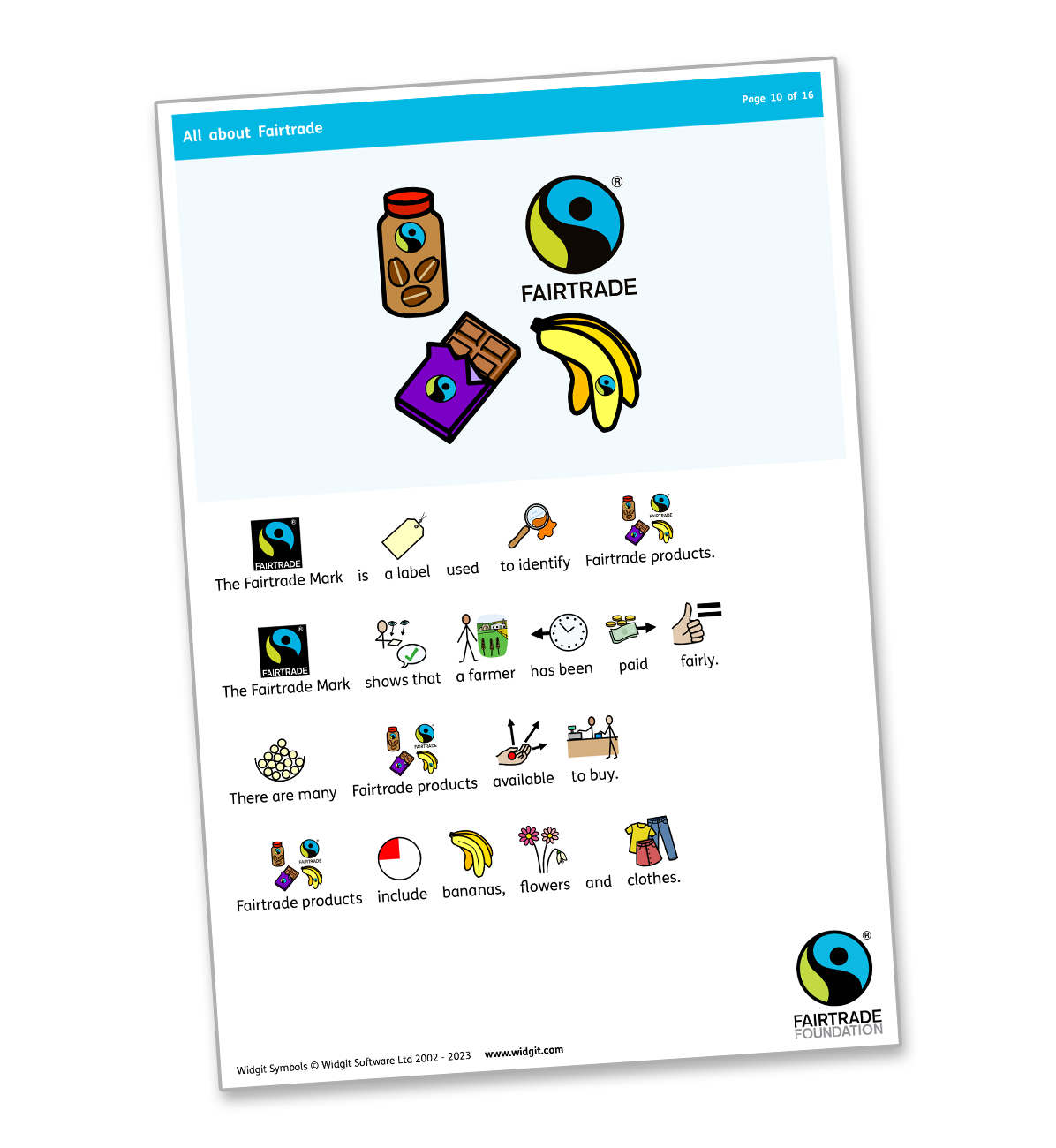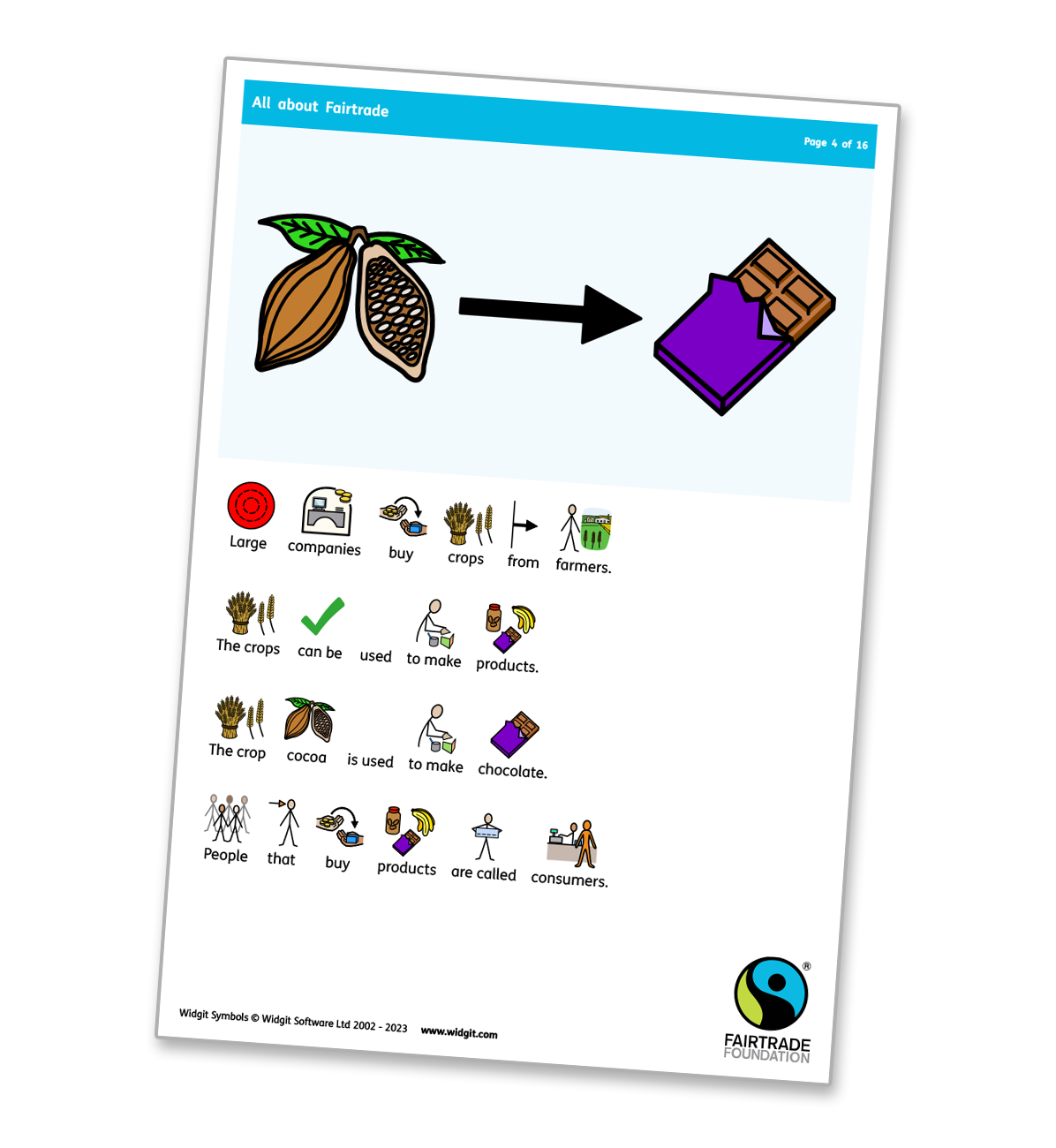 ---
Comprehension
Differentiated comprehension activities are provided, which encourage learners to present their ideas in various ways and respond to different question types.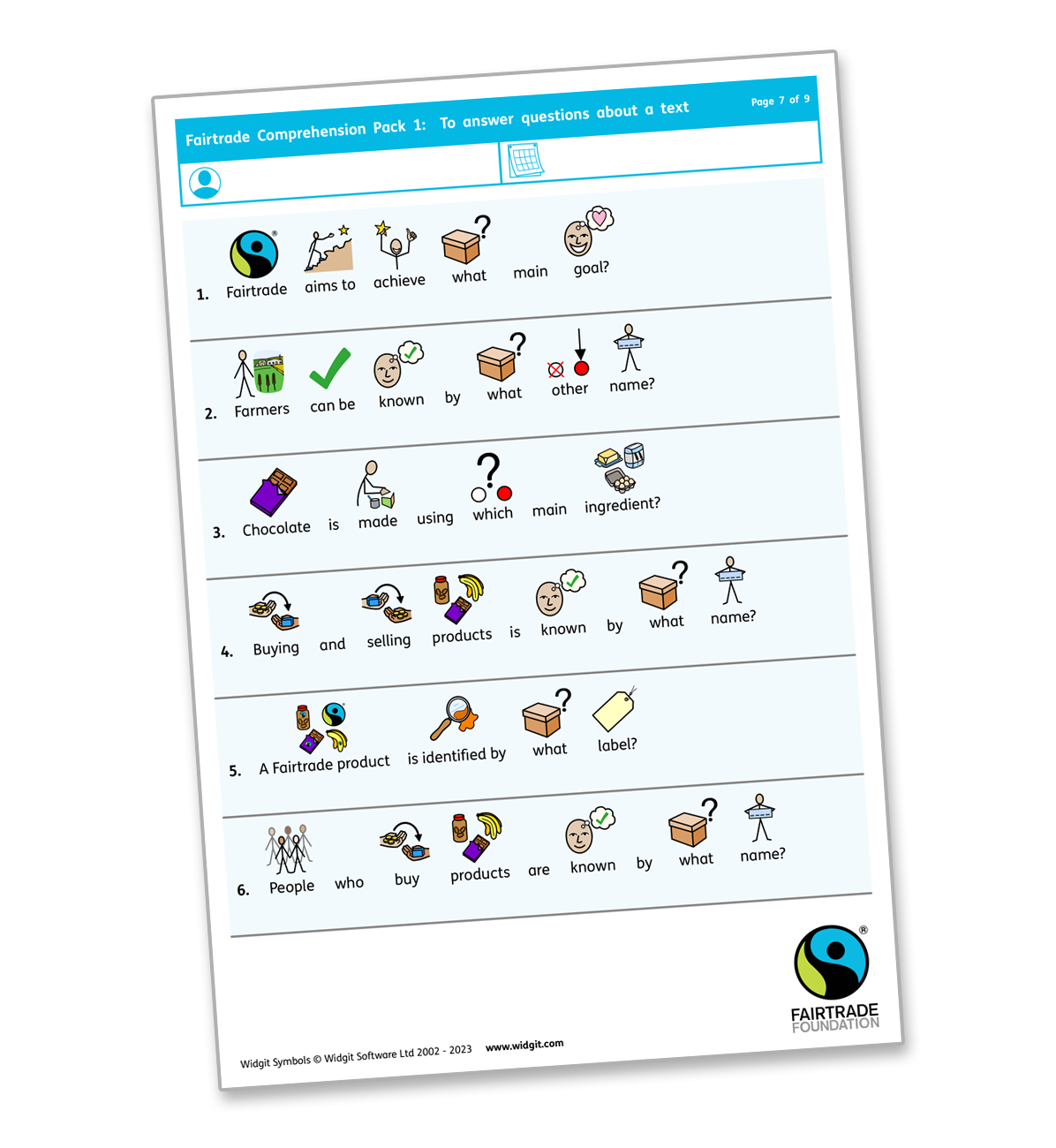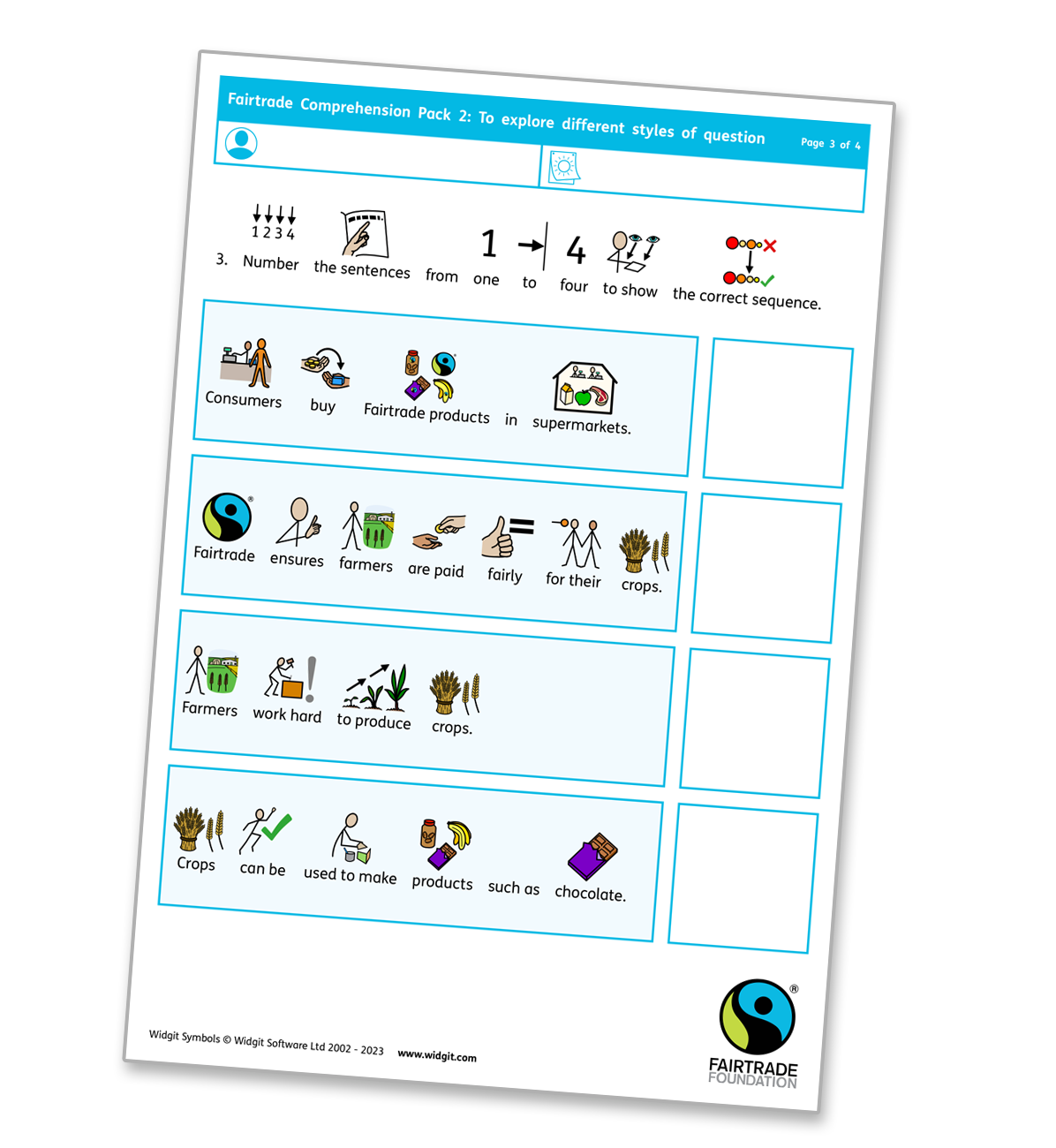 ---
Literacy and Maths
The Reading Skills Pack and the Maths Pack include a variety of activities, covering key curriculum objectives. Colourful Semantics resources are included to support understanding of sentence structure.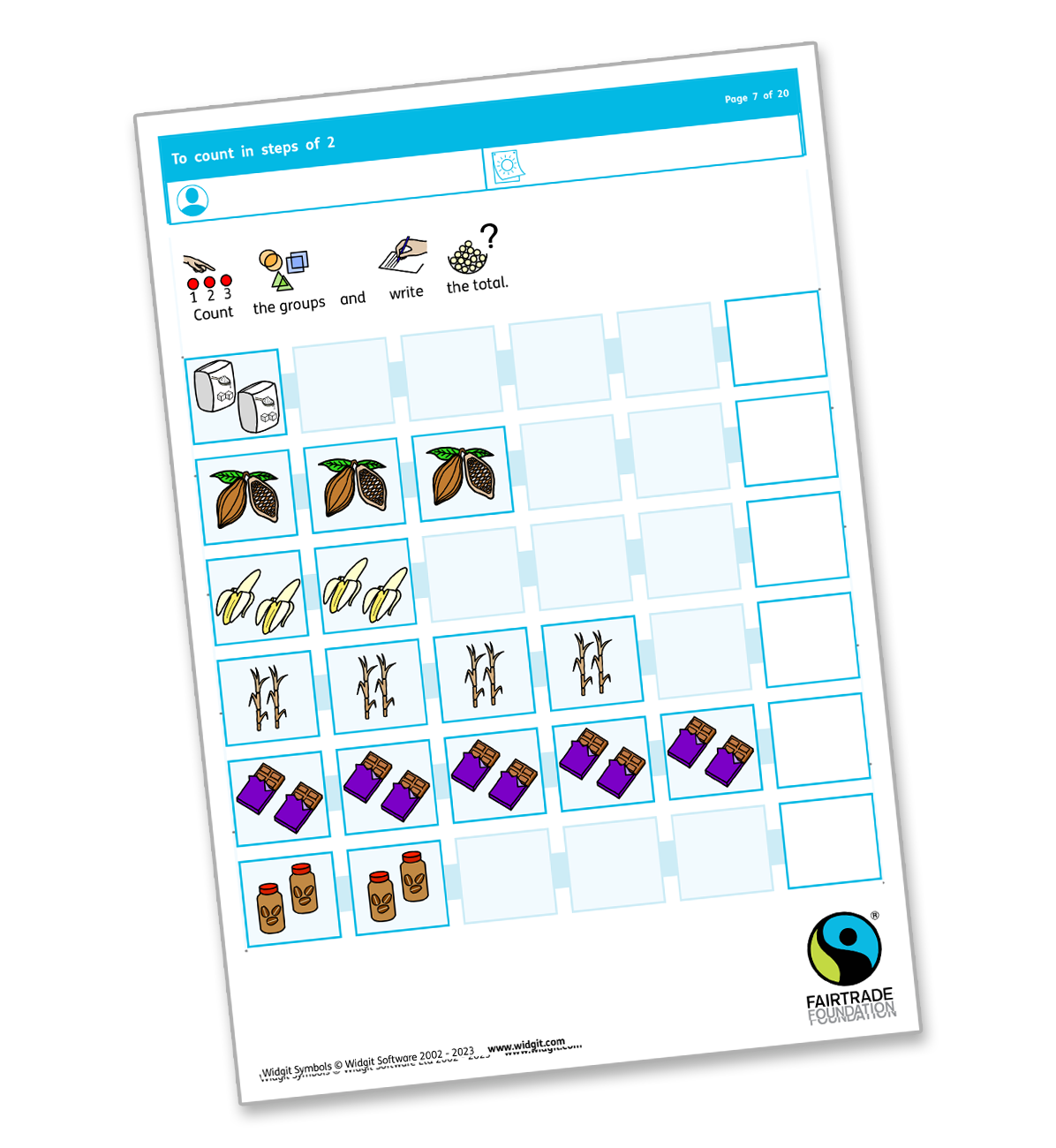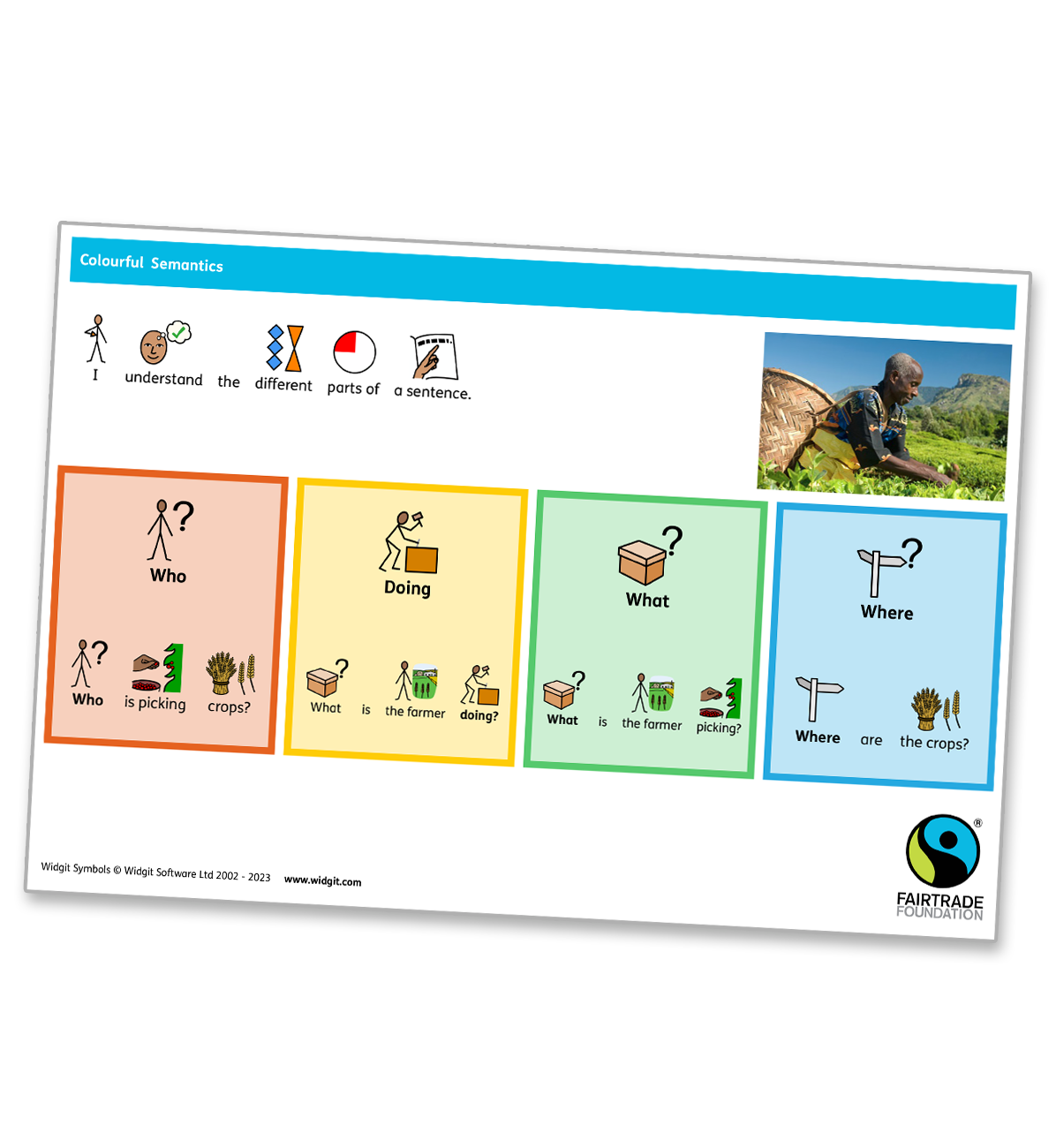 ---
Topic
The Topic activities provided aim to help learners recognise the global connections that exist between producers and consumers and understand the processes involved in creating some Fairtrade products.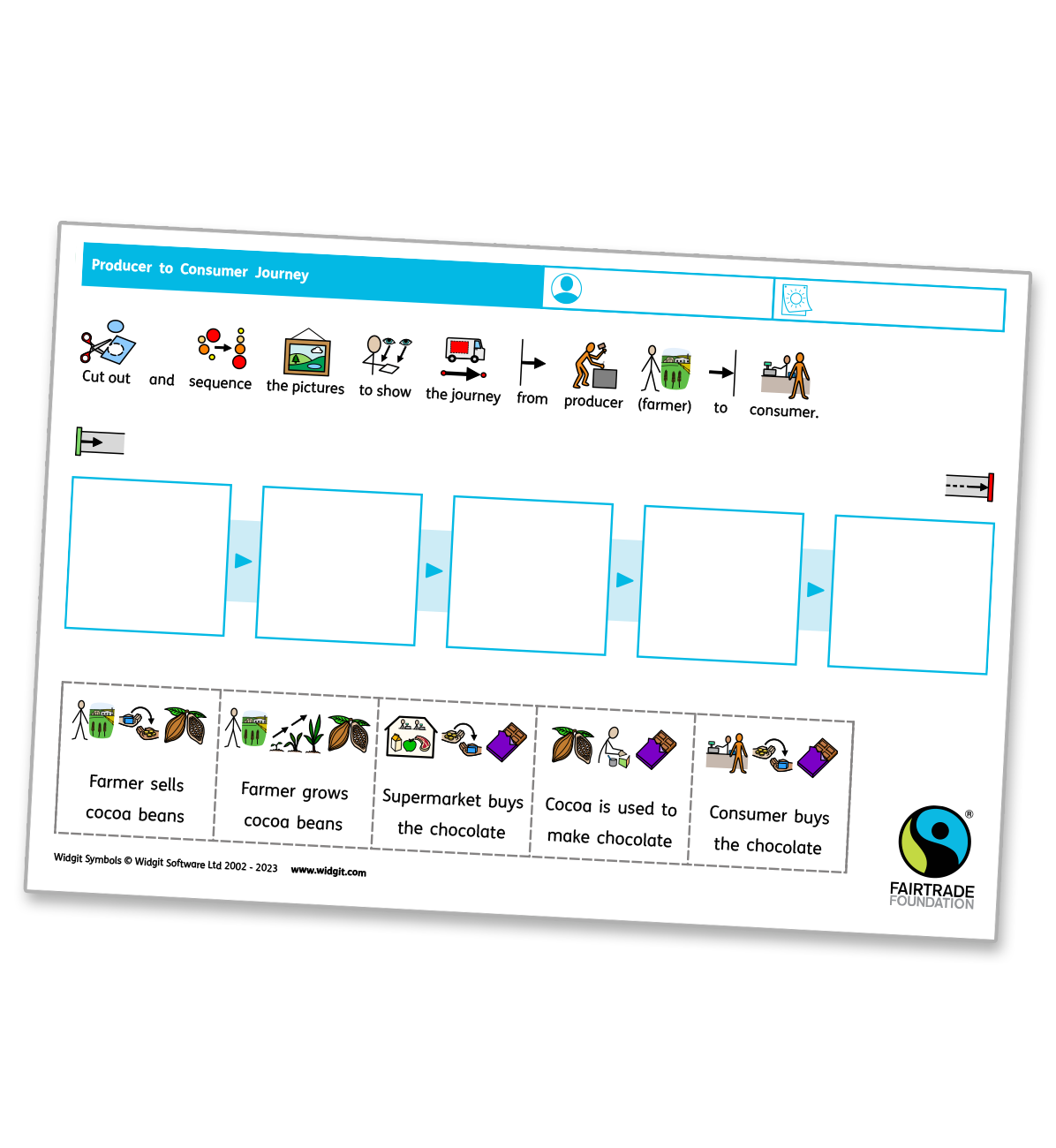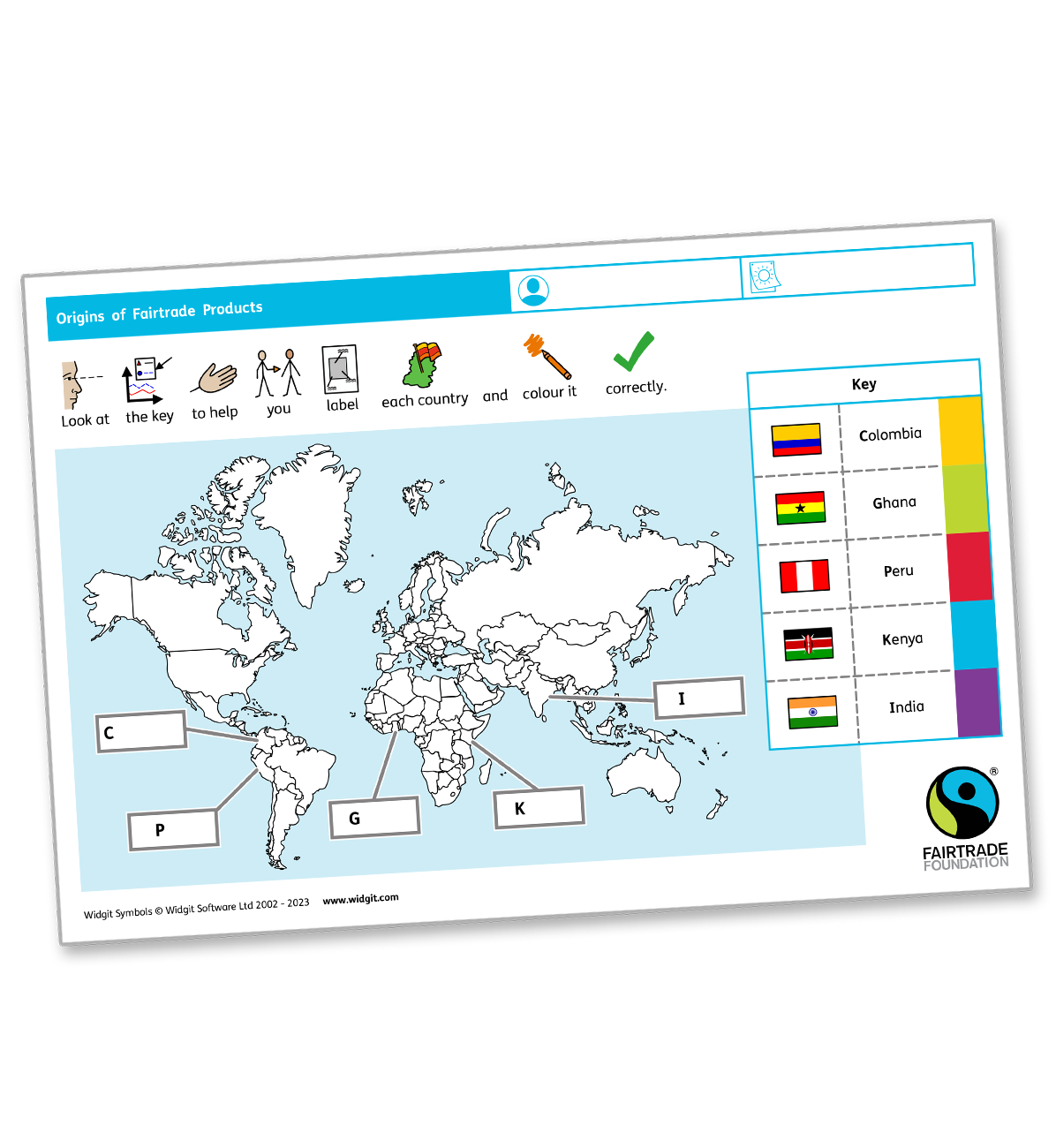 ---
Activities
A selection of games, colouring pages and writing frames are included to provide opportunities to consolidate understanding.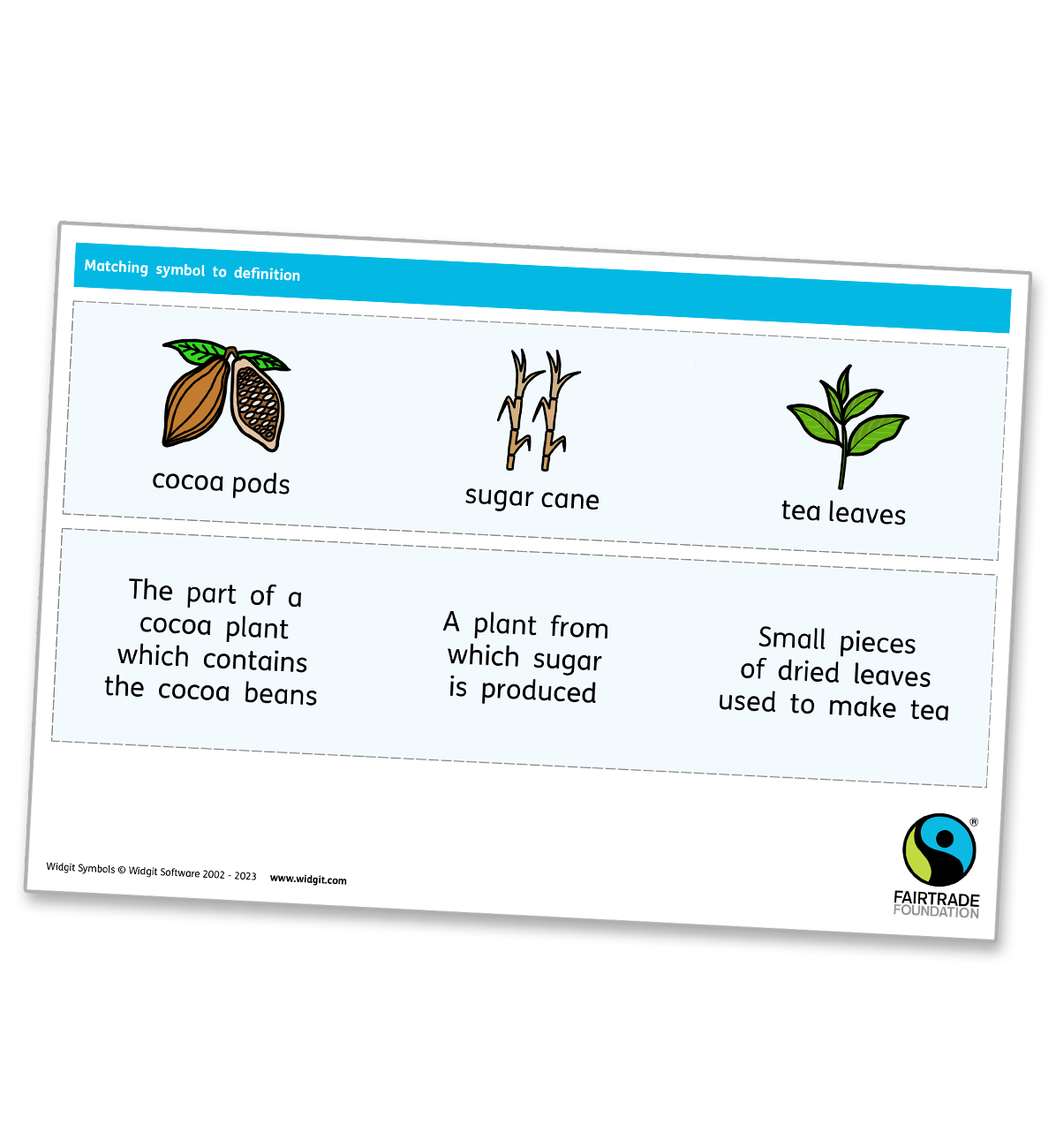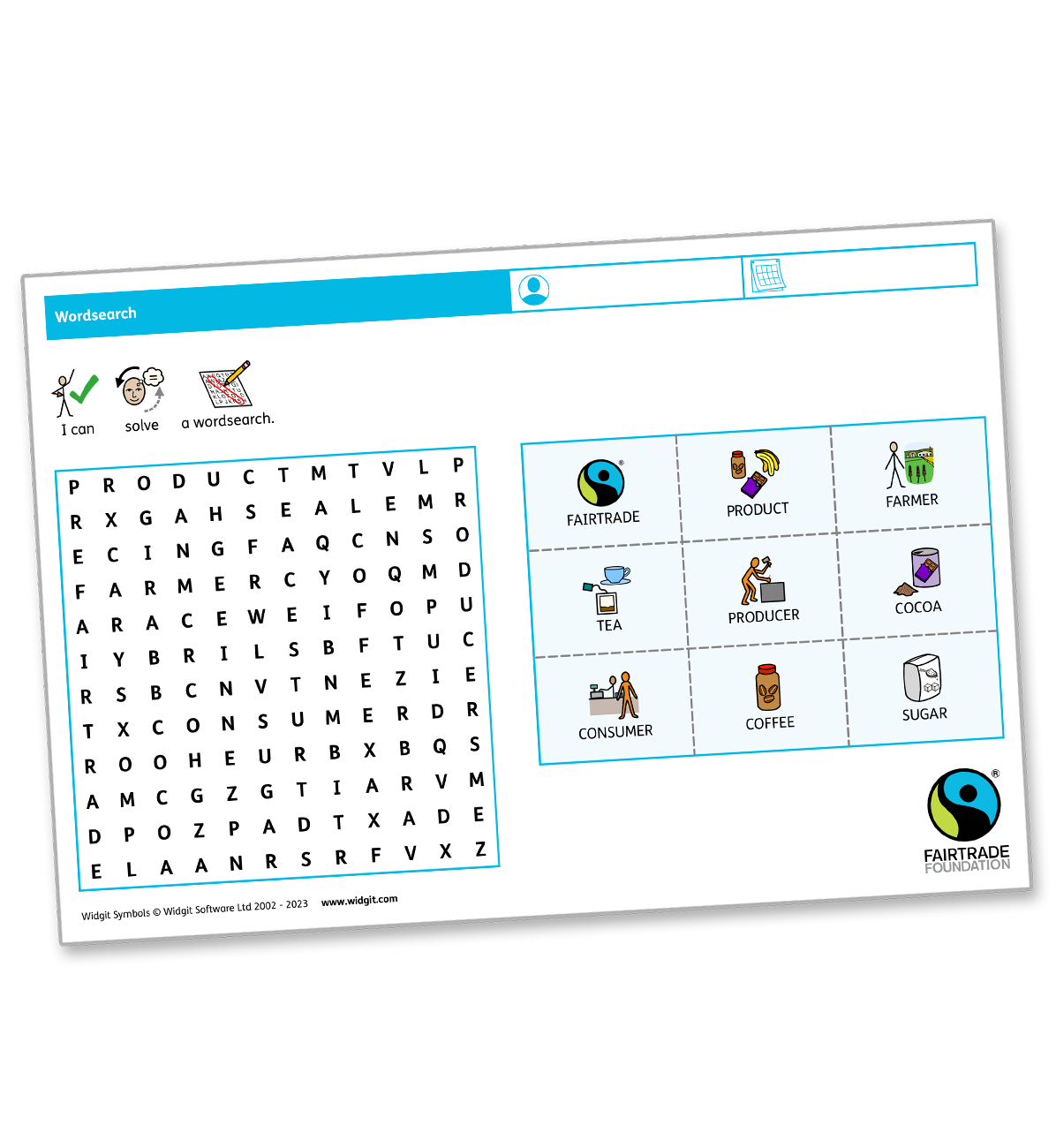 ---
Teaching Resources
Flashcards, word cards and a glossary have been produced to support teaching and learning of this topic.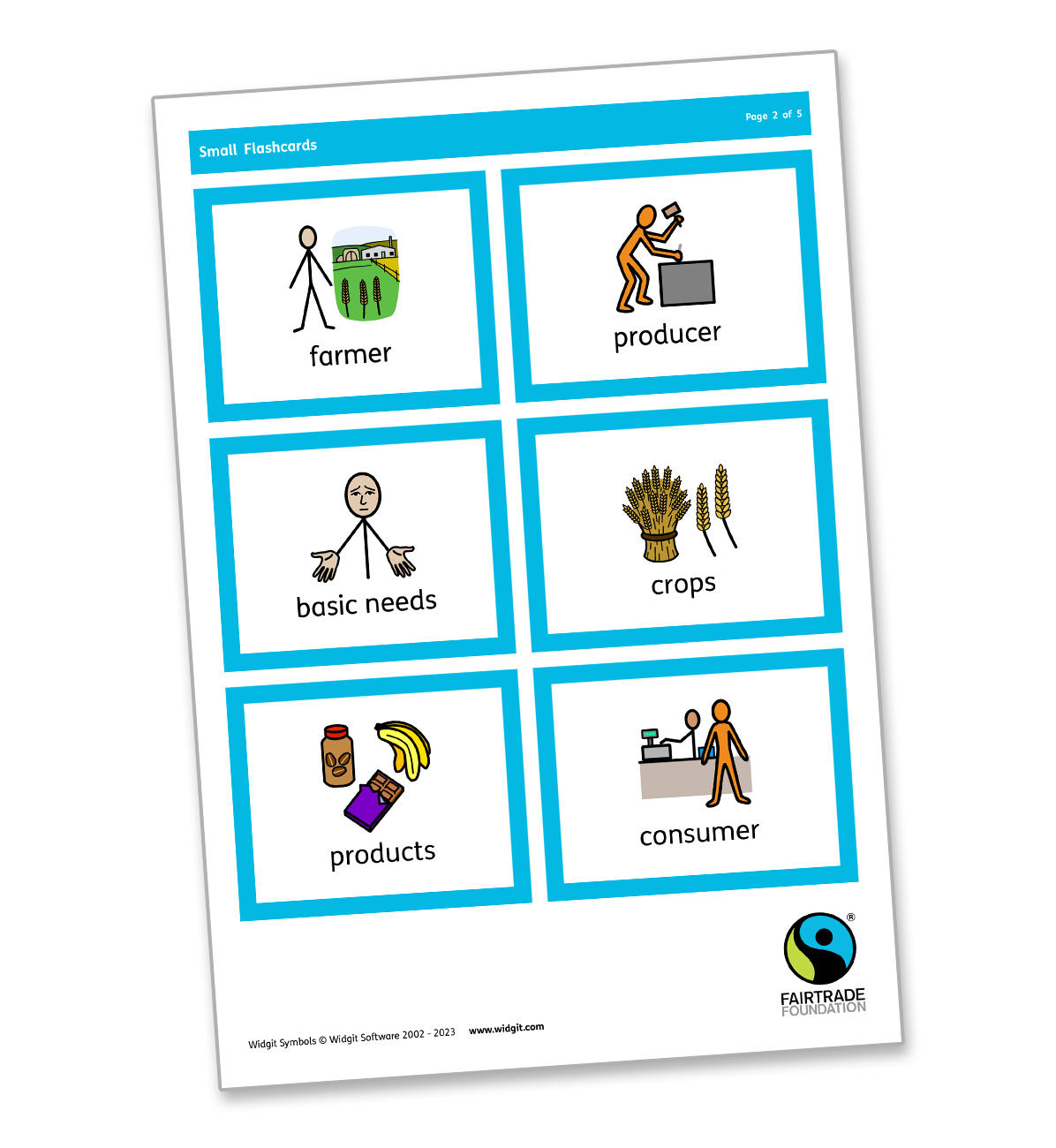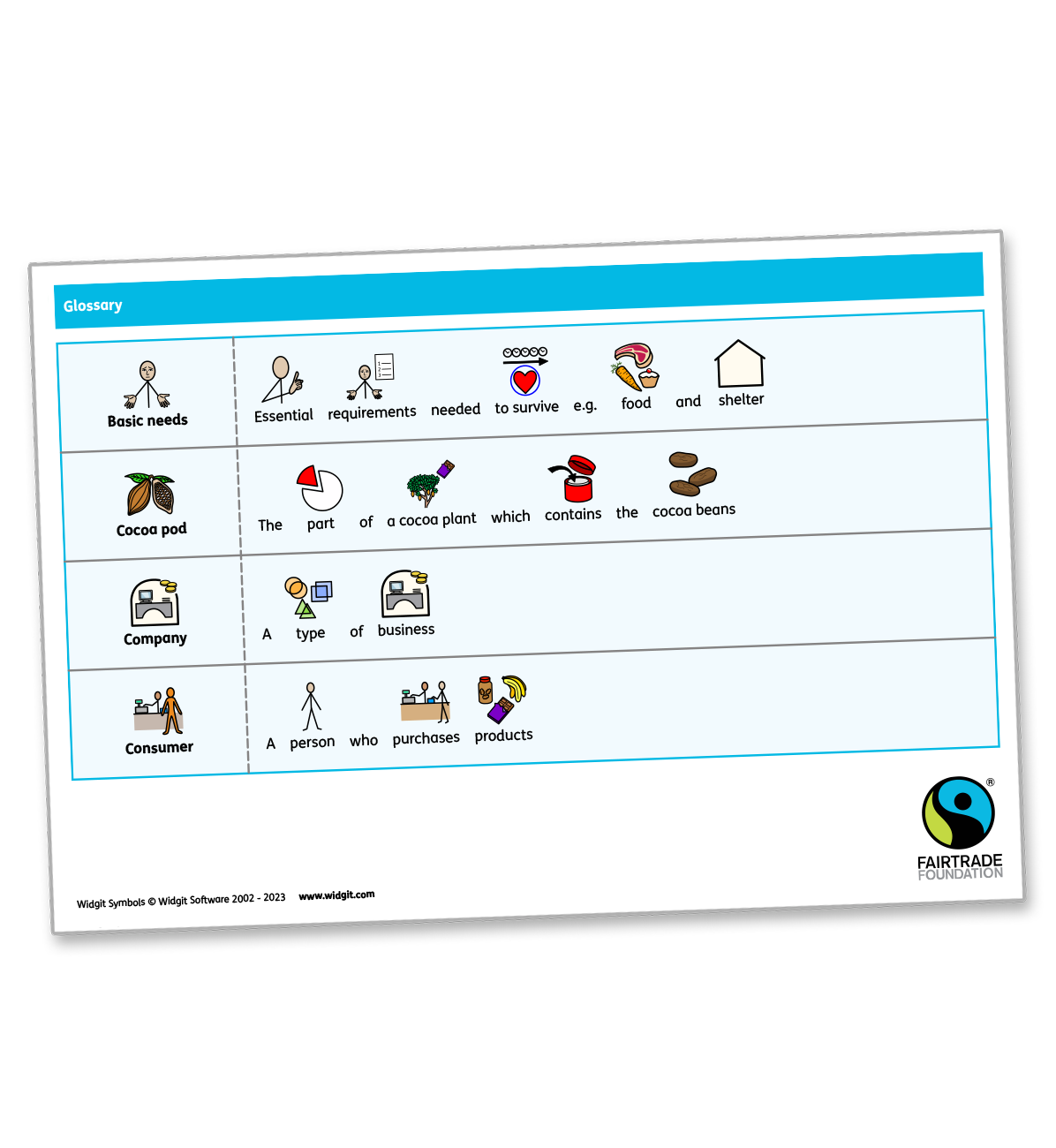 ---