Qatar
A set of 3 books and a variety of activities to teach about Qatar, the hosts of the 2022 World Cup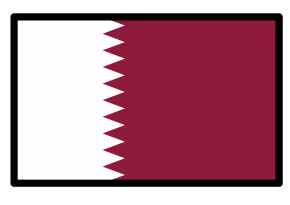 This symbol-supported pack (suitable for both KS1 and lower KS2) will support teaching and learning about Qatar and it's culture, providing background information for a U.K. contrasting non-European country.
Teaching materials include 3 different books about Landmarks, People and Culture and Physical Geography with each available in a symbol and text version.
There are 25 resources linked to the books that will support children in further developing their understanding about the 2022 world cup hosts.
---
Download
Qatar

PDF
Free
Qatar

IP3
Free

Looking for World Cup 2022 Resources?

We have created a set of symbol resources, wall charts and activities to support learning and enjoyment of the 2022 World Cup in Qatar. To find out more click here
Contents
There is one topic in the pack:
---
Books
There are 3 books included in the pack:
Qatar Historical Landmarks
Qatar People and Culture
Qatar Physical Geography
Each book comes in two differentiated reading levels and can be used alongside a cloze procedure activity to support children's understanding.
1. Text
Short sentences, one sentence
per line, four lines per page.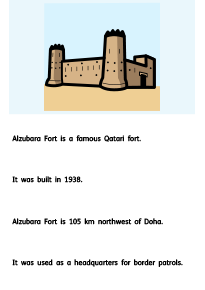 2. Symbol
Symbols for all the main words
for pupils requiring more support.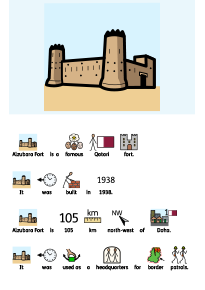 ---
Activities
The Qatar activities contain a range of materials to support the books:
Copy the Letters
Crossword
Cutting Skills
Historical Landmarks Book - Cloze Procedure
People and Culture Book - Cloze Procedure
Physical Geography Book - Cloze Procedure
How Many
Key Vocabulary
Map Middle East
Match Symbols
Middle East Wordsearch
Missing Letters
Odd One Out
Qatar Multiple Choice - Symbol
Qatar Multiple Choice - Text
Qatar National Anthem
Qatar True or False - Symbol
Qatar True or False - Text
Qatar Words
Qatar Wordsearch
Sorting Stable and Moveable Monuments
Timeline
To Find 1 Less Than
To Find 1 More Than
Which Has More
Write Numbers to 10 in Words
Write Numbers to 20 in Words