Maths Games
145 Maths Games for Year 1 to Year 6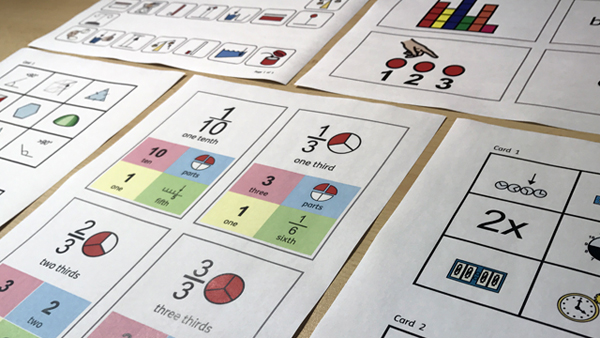 An extensive range of 145 maths games to consolidate learning throughout the primary age range. The pack can be used as an assessment tool or as a warm-up / plenary activity. It enables pupils to become more familiar with mathematical terminology and concepts through fun activities. Differentiated by suggested year group (Y1-Y6).
The vocabulary in this pack supports the programmes of study outlined in the National Curriculum for Key Stages one and two (published in 2014).
---
Download
Maths Games

InPrint 3
£25
Maths Games

PDF
£50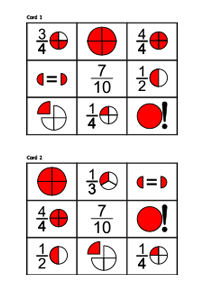 Contents
The pack has been split into different mathematical areas and also by year group ranging from Y1 up to Y6:
Fractions
Geometry
Measures
Number
Statistics
Time (organised by skill not by year group)
---
Games
Bingo
Full class set of 30 unique bingo boards – no 2 pupils will get bingo at the same time!
Description Game
Fun activity to consolidate learning of mathematical vocabulary – can the class, team or group guess the word being described? The game can be differentiated to 4 levels.
Word Chains (Dominoes)
Can you complete the chain? Great for small groups or individuals - can they match the word and symbol?
Matching Pairs
A set of pairs of cards – can be used for a variety of games – Snap, Find a partner and Concentration.
Talk About
A game board with symbols on a track – lots of uses – e.g talk about symbols with an adult or peer, work in teams to describe as many as possible, race to the end.