Freezing and Melting
Books and activities to support science unit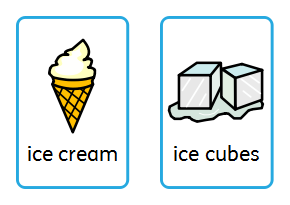 A pack of materials, including stories, flashcards, activities and games to support foundation level, knowledge and understanding of freezing and melting.
---
Download
Freezing and Melting

InPrint 3
£5
Freezing and Melting

PDF
£10
Communication Tools:

ProxTalker
Tags

InPrint 3
Free

Contents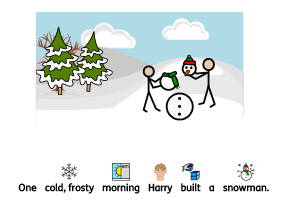 Harry and the Snowman Story - Symbol
Harry and the Snowman Story - Text
Simple story asking what happens to a snowman when the sun gives off heat.
Zed Story - Simplified
Zed Story - Supported
Zed Story - Text
Zed and the snowman story in three differentiated levels.
Display Flashcards A4
Display Flashcards A5
Large and small flashcards to display in the classroom.
Vocabulary List
Vocabulary linked to the freezing and melting section of the science programme of study.
Symbol Word Cards
Visual supports to print and use for vocabulary games.
Dictionary
Key vocabulary including word definitions
Glossary
Small symbol sheet to show vocabulary overview for freezing and melting subject area.
Cut and Sequence
Three sets of sequencing cards for freezing and melting.
Things you can freeze
Things you can melt
Place a counter on 4 things you can freeze/melt activity sheets.
Bingo
Activity to rehearse and practise key vocabulary.
Pairs
Card game to match the symbol to the word for the key vocabulary.
Match Word to Picture
Connect the word with it's corresponding picture.
How many
Count the snowmen/ice cubes and record answers. 1-5