You are here:
Immunisation Injection Information
Immunisation Injection Information
Developed with Ann Poll - Team Lead CNCLD Buckinghamshire NHS Healthcare Trust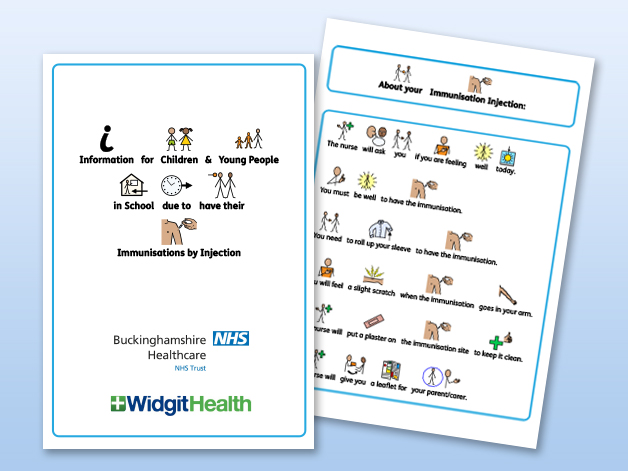 This downloadable A5 PDF leaflet provides a simple step by step explanation of what will happen when a child receives an immunisation by injection or immunisation by nasal spray.
The leaflet can be read through with the child prior to their visit to prepare them. It can then be used during the visit, e.g. whilst they wait for the nurse, so they know who they will be seeing next.
Using symbols as well as words helps children and adults with all abilities to make sense of what is happening to them in an often unfamiliar and frightening environment.
For convenience, the documents are designed to be printed on either A4 or A5 paper.
---
Download
Immunisation Injection Information

PDF
Free

Contents