You are here:
Choices and Planning Toolkit
Choices and Planning Toolkit
A great resource to encourage self advocacy within personal care planning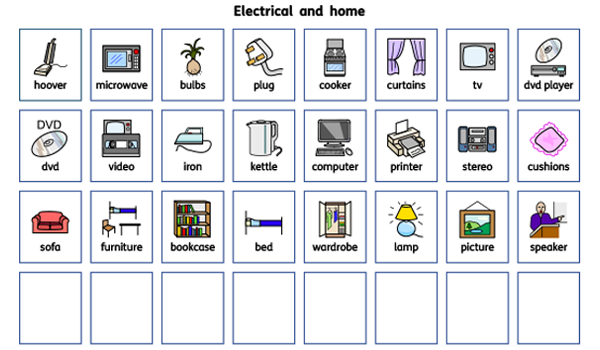 Comprising 4 packs aimed at all ages to promote independence and choice.
Activity Selector
Housework Board
Menu Selector
Shopping support
There is also an additional file of instructions and record sheets.
The packs use the Widgit Symbols and include full literature. The content of the pack has been devised by Thomas Anthony.
---
Downloads
Choices and Planning Toolkit

InPrint 3
£30
Choices and Planning Toolkit

PDF
£55

Contents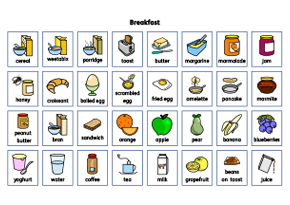 Menu Selector
The menu selector is designed to enable individuals of all levels of understanding to express their choices, likes and dislikes with their daily meals. Included are 287 Widgit Symbols of food choices, 4 choices display pages, 4 meal time weekly visual planners for breakfast, lunch, dinner and desserts. Additional days of the week symbols. A printed menu page with a choice display page on the reverse for care home documentation purposes.
Activity Selector
Designed as a productive and proactive tool to enable individuals to make independent choices in their everyday lives. Included are 180 Widgit Symbols of activity choices, 3 choice display pages, 1 weekly visual planner, 2 daily visual planners, additional days of the week symbols and a printed activity planner.
Shopping Support Pack
Designed to support individuals with various communication skills and abilities to become more involved with necessary survival activities such as food, clothes and household shopping to assist them to develop and maintain skills necessary to work towards independence. Focusing on 'picture to item' association the pack gives individuals control, choice and independence by removing reading and writing barriers.
Housework Board
A proactive tool to enable individuals to make independent choices in their everyday lives. This pack will assist carers, parents and teachers to understand individual choices involved in daily living. The housework boards allow individuals to make decisions and clearly communicate these to people around them. Included are 6 house work Widgit Symbols, a choices display page, 2 chores boards and 1 blank template for appropriate photographs to be applied to.