You are here:
Gender and Sexuality
Gender and Sexuality
A resource pack which introduces the concepts of Gender identity and Sexuality.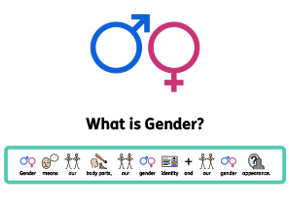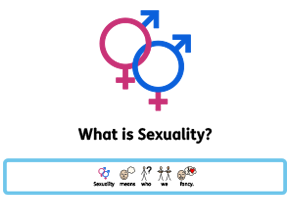 This resource pack, which has been developed in conjunction with the Free2B Alliance is designed to support schools, parents and youth workers in talking about sexuality and gender identity with children who have special educational needs.
The pack aims to promote an understanding of the differences in Gender and Sexuality.
In addition, by providing a simplified and symbolised language, it enables individuals to articulate and discuss their own personal thoughts and feelings.
The resources are fully symbolised to enhance the learning of these difficult concepts and provides full explanations of the terminology used.
---
Downloads
Gender and Sexuality

InPrint 3
£15
Gender and Sexuality

PDF
£25

Contents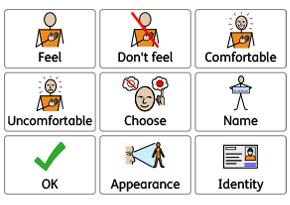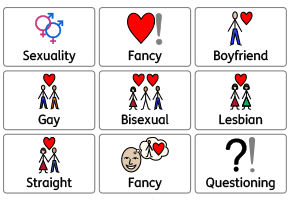 Gender and Sexuality Session Plan
What is Gender?
What is Sexuality?
Gender and Sexuality Worksheets
Gender and Sexuality Flashcards
Additional information regarding the transition process
An introduction to non-binary identities
Sexual emotions and behaviours
This pack was made in collaboration with the Free2B Alliance https://free2b.lgbt/ where hard copies of the resource are available to purchase.