Staying Safe Online
Tips for Children Using the Internet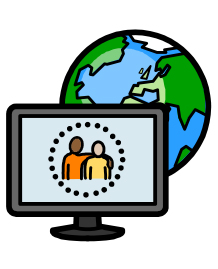 The internet plays a huge part in the day to day lives of most young people, They use it to play, learn and communicate with each other.
Parents, teachers and carers play a key role in helping children stay safe online.
This symbol supported set of rules is designed to start conversations with children and give them the skills they need to use the internet safely and responsibly.
---
Downloads
Staying Safe Online

PDF
Free
Staying Safe Online

InPrint 3
Free

Contents