You are here:
Pre-teaching Vocabulary
Pre-teaching Vocabulary
A resource from Pip St.John for learning new words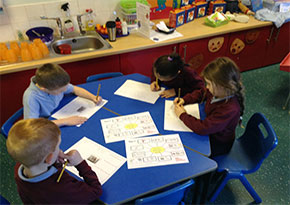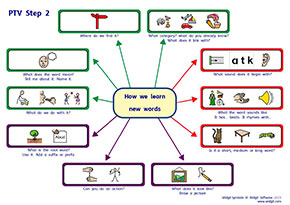 Using visual prompts to teach children how to learn new words as a critical thinking tool for independent word learning.
This resource has grown from practical class based work with children of all abilities and across all age ranges. It has been proven to be highly effective for children with speech, language and communication needs (SLCN), and for those with out-of-age related performance in terms of word knowledge and comprehension skills. It has been developed by the author over many years of professional and academic practice, and in collaboration with specialist speech and language therapists, community speech and language therapists and teachers.
……….and it aims to make learning new words fun!
---
Download
PTV Resource Pack

InPrint 3
Free
PTV Information Booklet

PDF
Free
How it works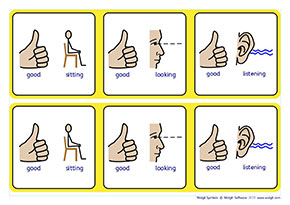 The use of symbols and pictures using InPrint 3 is embedded throughout the prompt cards to support teaching children how to learn new words.
The key is adult modelling of these principles in a small intervention (Wave 3 group) and their generalisation throughout their whole class (Wave 1) curriculum to support the children's increased exposure to the word and support their comprehension
Symbols are deliberately used to encourage children to think about the different features of a word tapping into their semantic, phonological and perceptual word knowledge. The majority of symbols are used to guide children's thoughts so are not necessarily a direct iconic representation
The PTV prompt cards are presented in different formats using InPrint; A4 for use on the wall, A5 on a washing line or small strips for use in the games. An A4 adult prompt 'how we learn new words' learning wheel/mat is provided as a word document.
There are three steps/ differentiation in both the prompt cards (colour coded) and adult word wheels
The PTV resource also provides an informal and easy way to evaluate the outcome of intervention through using a word learning score (WLS) procedure developed by the author
This pre-teaching strategy incorporates the following areas:
Word knowledge
Phonological awareness
Kinesthetic / visualisation
Word Learning Score
Use the Word Learning Score (WLS) checklist once a term to measure the word learning progress of those children receiving regular small group PTV work.
Rest assured that most children will be generalising and applying the principles of word learning across all curriculum areas, especially in classrooms where the washing line and A4 prompt cards are modelled and used within the whole classroom environment.
The WLS can be used to support IEP target setting with the percentage scores providing levels of existing skill & expected outcomes with a measurable evidence of progress i.e. improve WLS by 20% over an agreed time phase. It is also recommended that the PTV group work is recorded on a schools provision map.