You are here:
My First Ballet: Coppélia
My First Ballet: Coppélia
A set of activities to support going to the ballet or theatre
Widgit have worked in partnership with the English National Ballet School,  English National Ballet and King's College London to produce a set of free resources to make ballet more accessible to children with learning difficulties and disabilities.
The resources are designed to be used before, during and after attending performances of My First Ballet: Coppélia and can be downloaded at the links below.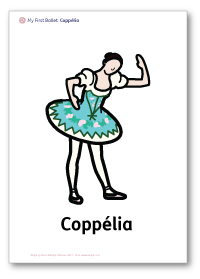 ---
Download
Make your own Ballet

PDF
Free
Ballet Moves

PDF
Free
Ballet People


PDF
Free
Going to the Theatre

PDF
Free
Coppélia activities and story

PDF
Free
About
The My First Ballet series brings young audiences their first taste of ballet through the magic of fairy tales, captivating music and beautiful dance. The ballets are danced by second year students of English National Ballet School in performances produced by English National Ballet.
My First Ballet: Coppélia tells the comic family tale of an eccentric toymaker and his mechanical doll in a beautifully adapted version for young audiences. Dr Coppélius, the toymaker, has created the lifelike Coppélia doll, and wishes for nothing more than to bring her to life. He thinks that his dream has finally come true, but he has merely been caught up in a lovers' tiff. Love triumphs over all in this comedy of mistaken identity and the finale is a breathtaking celebration of the lovers' marriage.
The Cultural Institute, King's College London, has generously supported the project as part of its Innovation Programme. This is matched by in kind support from both English National Ballet School and English National Ballet.

Symbol Story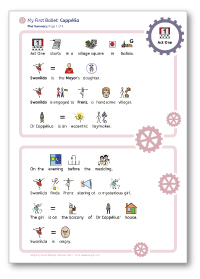 Cut and stick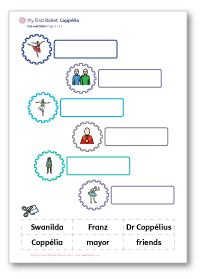 Missing Words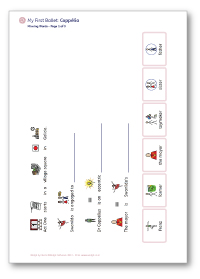 Ballet People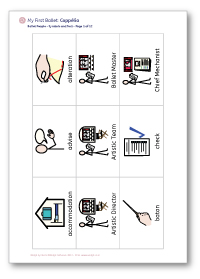 Make your own Ballet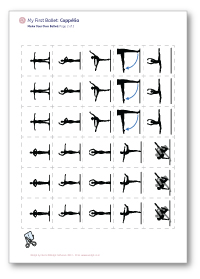 Quiz