InPrint 3
---
Common Questions

How do I update my copy of InPrint 3?
To access the latest features and symbols you should update to the latest version.
---

Solution 1 - Open the Widgit Product Activator
The Widgit Product Activate is a tool you can use to activate and update your Widgit Software. You can open the Widgit Product Activator form the start menu or this location on your machine:
C:\Program Files (x86)\Widgit\Common Files\Activator
After opening the Widgit Product Activate you will be shown the status of all your Widgit software. If updates are available you will be able to download and install them from this screen.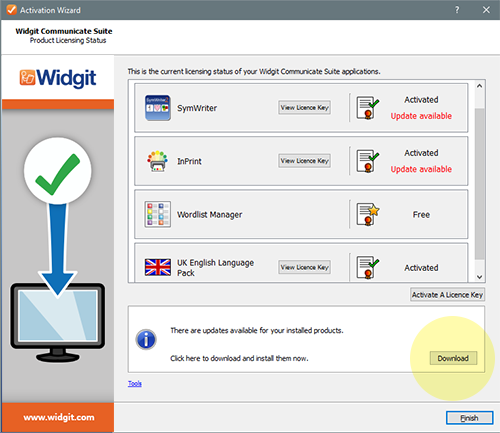 ---

Solution 2 - From widgit.com
The latest version of InPrint 3 can always be downloaded form our Latest InPrint 3 Update page.
Your download will be provided in .exe format, ideal for installation on standalone machines.
---

Solution 3 - For Network Administrators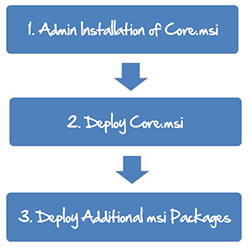 If you have multiple licences for InPrint 3 and need to install the latest version of the software on a large number of machines you can download the latest msi's from our Network Installation page