You are here:
Xerox Printers
InPrint 3
---
Common Questions

My resource is not printing correctly to my Xerox printer
Some Xerox printers using PCL drivers have experienced problems printing InPrint 3 documents. Problems include parts of the document missing or appearing in different colours.
---

Solution 1
Xerox also use postscript drivers. When selecting the printer you would like to use to print your resource, select the postscript version, your resource will then print as expected.

If you do not have a postscript driver installed for you Xerox printer you may need to request your IT administrator install it for you.
---

Solution 2
If it is not possible to install the postscript version of the Xerox driver onto your machine you can follow the instructions below to change the print settings and get your resource to print as expected.
When printing, select "Preferences" on the print dialog: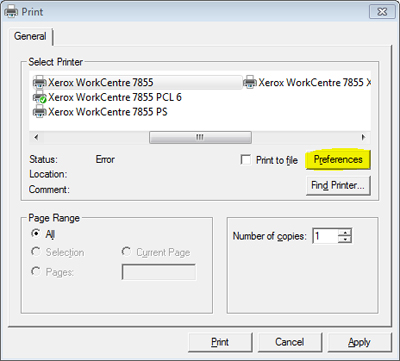 In the Xerox window that appears, select the Advanced tab and expand the "Driver" section: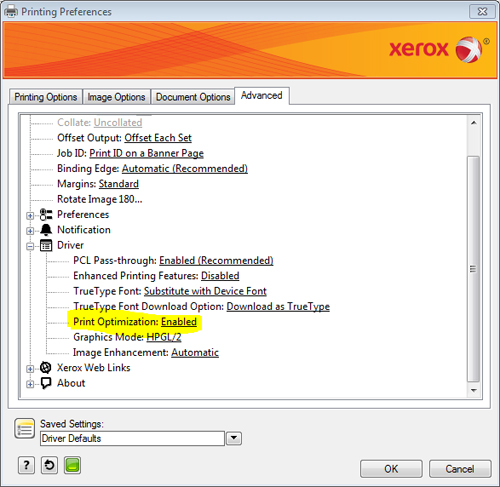 You should turn the "Print Optimization" mode to "Disabled", like this: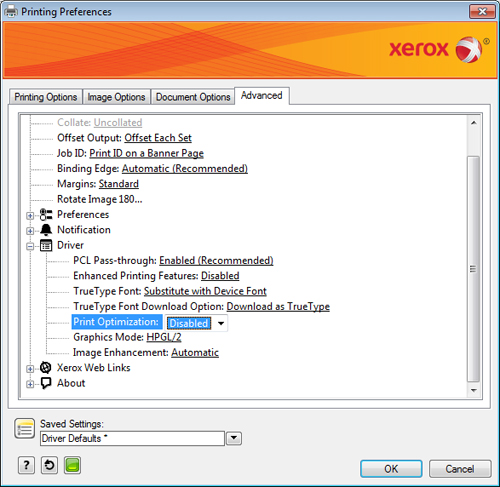 Your document should then print correctly. If you find that this works, you can then click the arrow next to "Saved Settings" and choose "Save As InPrint Defaults"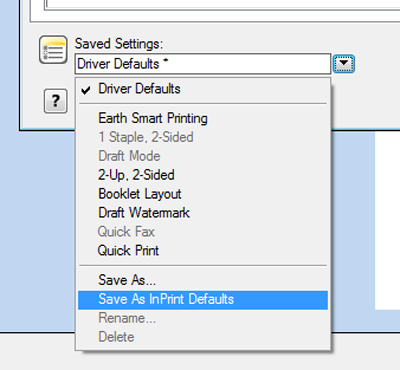 ---

Solution 3
You can convert your InPrint 3 files to PDF files if you have a PDF printer installed on your machine. These PDF files can then be printed to your Xerox printer and appear as expected