SymWriter
---
Version 2.6.0
Widgit Health Symbols are now available for English UK users. They are available to purchase as an add-on or are included with some subscriptions for InPrint 3 and Widgit Online users. Find out more about Widgit Health Symbols.

Version 2.5.4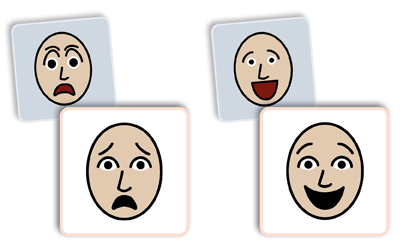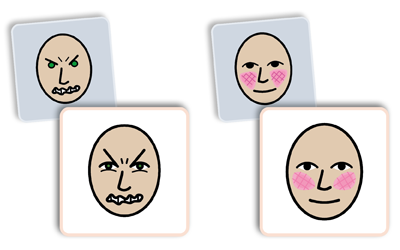 Version 2.5
April 2021
Symbol Update 2021
Varied Skin Tones
Symbol Update 2021
More Inclusive, More Relevant, More Symbols
To support self-expression and vocabulary comprehension for our users, we've been working on a major update to the Widgit Symbols to better represent the culture and technology of the world we live in.
Legacy Symbols:

2021 Symbols:

Accessing Legacy Symbols:
For a time-limited period, you will still be able to access the legacy symbols, this may help make the transition easier for some learners. To do this, you can choose to use the Legacy Symbols from Settings, in the File menu. Then select the System tab and tick "Use Legacy Widgit Symbols".
For more information visit www.widgit.com/symbols2021
Version 2.4
June 2020
New Coronavirus Symbols
Version 2.3
October 2018
Support for changing the formatting for Boxed Picwords
Support for using the system set proxy
Version 2.2
June 2017
Support for Page Breaks
Boxed Words
Scottish voices
Version 3.6.0
August 2022
Symbol Update
Version 2.5.4
April 2022
Symbol update
Version 2.5.2
May 2021
Hotfix
Fixed recolouring of symbols with only one color
Remote support
We have removed a TeamViewer executable that we used for remote support from this version
Version 2.5.0
April 2021
New Symbols
We have added an option to enable our legacy symbols
Version 2.4.0
June 2020
New Coronavirus Symbols
We have added 51 new Coronavirus related symbols.
Version 2.3.3
April 2020
Language update
Support for Danish has been upgraded from 2.1 to 2.3
Bug fixes
Fixed a communication issue between Widgit Online and SymWriter
Version 2.3.2
March 2020
Symbol update
Added Coronavirus related symbols
Language update
Support for Latvian has been upgraded from 2.0 to 2.3
Improvements
Upgraded communication to our activation servers to use TLS 1.2
Bug fixes
Latvian text-to-speech voices should correctly register as available voices
Fixed an issue where changing orientation or paper size in print view caused the document to disappear
Version 2.3.1
October 2018
Bug fixes
Updated the Symboliser Core, including general bug fixes and improved translations for some languages
Version 2.3.0
October 2018
Improvements
Support for using the system set proxy
Support for changing the formatting for Boxed Picwords
Bug fixes
Provide better error messages when requesting trials
Fixed an intermittent Widgit Product Activator crash on startup
Crash fixes, bug fixes, and minor improvements to SymWriter
Version 2.2.5
October 2018
Improvements
Updated Norwegian SDB to latest
Updated Norwegian .ts files to latest
Bug fixes
Updated Xelda license to not expire until 1st January 2031
Version 2.2.4
August 2018
Bug fixes
Added SSL support to activator
Version 2.2.3
March 2018
Improvements
Add TeamViewer to Norwegian builds
Session activation should write an activation log in %appdata%
Allow typing the dashes in the product key
Boxed words margin should be reduced
Change order of skin tones menu to match InPrint 3
Bug fixes
Mixed boxed word formatting can cause boxes to display over text
Document fails to open in 2.2 (which opened ok in 2.1)
"ljuset är släckt" doesn't symbolise correctly in Swedish
Double clicking to open an environment document from Windows Explorer fails
Undo/Redo of a page break results in program crash
Displaying symbol chooser results for words with many options is extremely slow (backport)
Create the idioms file for Finnish
Some words for 'hello' don't symbolise in finnish
SymWriter Maintenance 2.2 installers are failing because of missing .qch files
Missing capital V symbol in Canadian
Version 2.2.2
October 2017
New Language
Version 2.2.1
October 2017
New Language
Bug fixes
Assert when Graphic Browser Item Size is set to Tiny or Small
The text \n[--+ in Swedish crashes the symboliser
Swedish Symbolisation stops working after -- and a character
Some Italian Idioms do not appear the first time they are typed
Show Parts of Speech does nothing in Italian
Underline is not shown in the font previewer
Widgit Bridge initialises its own resource cache
SymWriter no longer obeys the --soap-port parameter
Version 2.2.0
June 2017
New Features
Support for Page Breaks
Boxed Words
Scottish voices
Bug fixes
"went" to not working with proper qualifier
Qualifier settings for idioms are lost on save & reload
Skin tone variants do not work
Typing unicode character "゚" locks up the symboliser and corrupts process memory
Can't create a desktop shortcut on Windows 10
Crash when CTRL double clicking to create a linked grid