Worksheets to print
From the LET'S SIGN Series of BSL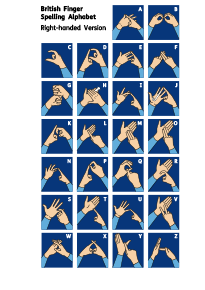 Free PDF worksheets designed to help children learning to sign. Features a finger spelling alphabet, BSL sign sheets for early years settings, worksheets and the rhyme 'Sing a rainbow'.
Resources from Cath Smith at Deafbooks
---
Download
Contents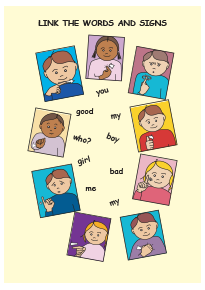 Finger Spelling
Finger spelling alphabet for right handed signers.
Playgroup signs
Signs for common activities at playgroup.
Colours
Signs for the most common colours.
Early years verbs
Important verbs to learn.
Early years worksheets
Three activities to practice signs.
Sing-a-rainbow
Signs to go with the children's song.
Match Word to Sign
Match the word to the sign activity.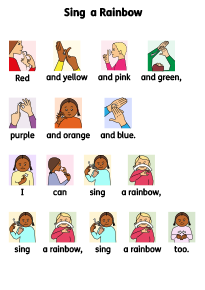 Make your own BSL materials:

Let's Sign BSL
add-on for InPrint & SymWriter