Hymns
A set of 14 hymns supported with Widgit Symbols

This pack contains accessible hymns in two formats; Inprint 3 and PDF (both versions come with PowerPoint slides).
---
Download
Hymns

InPrint 3
£5
Hymns

PDF
£10

Contents
Song Sheets
The Song Sheets consist of 8 lines of symbolised text per page; designed for an individual to be able to clearly read and sing from.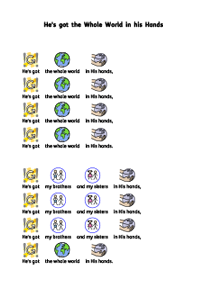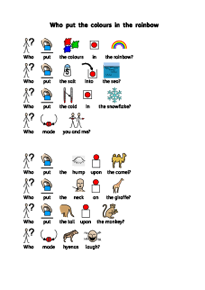 PowerPoint Slides
The PowerPoint Slides for each hymn are designed to be displayed on a screen, interactive whiteboard or projector. Each slide consists of 2 lines of symbolised text to sing along to. These can be used with the accompanying song sheets and use the exact same symbolisation for consistency.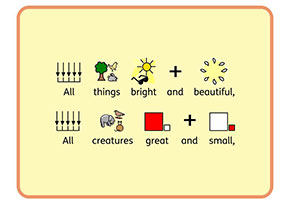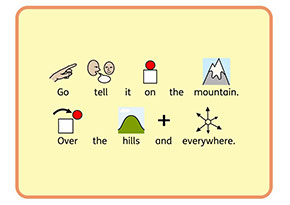 Symbol supported hymns contained within this pack:
All things bright and beautiful
From the tiny ant
Go tell it on the mountain
He's got the whole world in his hands
Light up the fire/Colours of Day
Morning has broken
One more step along the World I go
Praise him
Sing Hosanna
Thank you, Lord
Think of a world without any flowers
When a knight won his spurs
When I needed a neighbour
Who put the colours in the rainbow?