You are here:
Behavioural Prompts
Behavioural Prompts
A pack of visual supports to promote good behaviour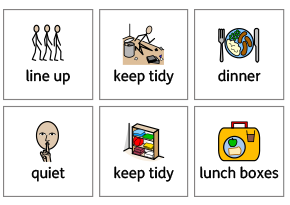 This pack of flashcards has seven sections which support a range of situations in the learning environment. It is suitable for any learners who require visual support.

The cards come in various sizes and can be used with individuals, small groups, whole classes and school. One section is specifically for making prompt cards to fit onto key rings which are handy for keeping in pockets.
---
Download
Behavioural Prompts

InPrint 3
£5
Behavioural Prompts

PDF
£10
Contents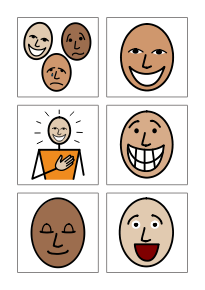 There are flashcards to support:
Positive behaviours such as good sitting, good looking and good listening
Emotions
Whole school, classroom and individual rules
'Help' cards for pupils
Positive Behaviour Cards
13 flashcards encouraging good behaviour.
Prompts
20 pages of visual prompts for appropriate behaviour and emotions.
Rules and Behaviour
30 pages of large signs indicating rules and procedures around the school.
Key Ring Cards
over 60 cards in 2 different sizes supporting vocabulary for emotions, behaviour and routine.
Teacher/ TA resources
15 pages of flashcards to support communication between adults and pupils.
Table prompts
Strips of cue cards to support steps for producing good work, behaviour and procedures.
Emotions
7 pages of flashcards for supporting pupils' emotions.