You are here:
Calendars 2020-21
Calendars 2020-21
Calendars, Templates and Activity Cards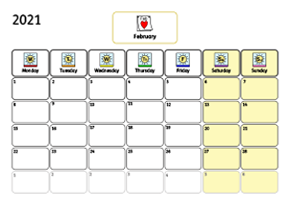 A pack of ready made calendars for the whole year, including blank templates and activity cards.
The calendars are ready to print or can be adapted to suit your own needs.
---
Download
Calendars 2020-21

InPrint 3
£7
Contents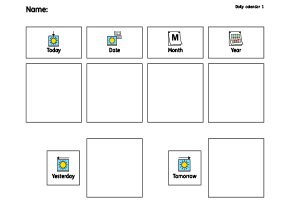 2020-21 Calendar (numbers)
A standard calendar for crossing off the days or highlighting special days.
2020-21 Calendar (add pictures)
Add your own pictures or symbols from InPrint to create your own customised calendar.
Daily Calendars and Small Cards
Cut up the small cards for pupils to use on the daily calendars.
Large Cards
A range of cards to display key vocabulary linked to calendars including days, months, seasons, weather, festivals and special events.
Seasons Vocabulary Chart
Use this grid to discuss key words or events for a particular season or event, such as Spring, Halloween etc.

Special Events Planner
Use these charts to outline and discuss special events in each month.
Weekly Planners
These are not for timetabling, but to allow you to discuss particular events of the week.

There are a range of templates included in the pack for making vocabulary cards and creating daily, weekly and monthly planners.