Getting a Covid-19 Test
Social Stories to help prepare young people for a Covid-19 test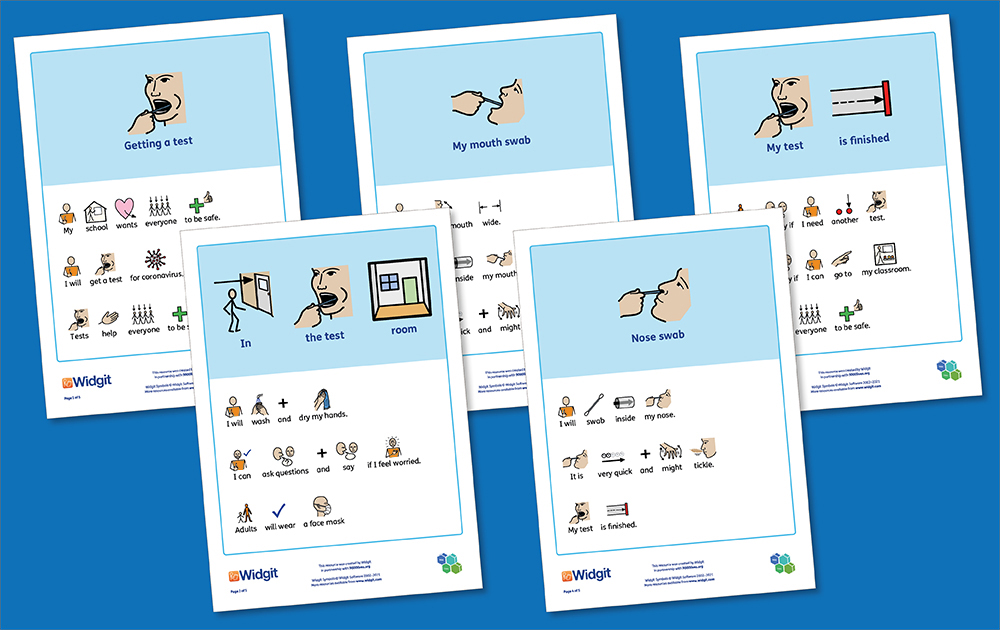 Widgit have collaborated with Aaron King from 9000lives.org to produce two social stories preparing young people for what to expect when receiving a Covid test.
One version outlines the procedure for a young person self-swabbing and a second where adults can assist with swabbing.

We hope that these social stories will help set young people's minds at rest.

---
Download
Getting a Covid-19 Test Social Stories

PDF
Free
Getting a Covid-19 Test Social Stories

InPrint 3
Free