Managing Emotions Chart
Symbol-supported chart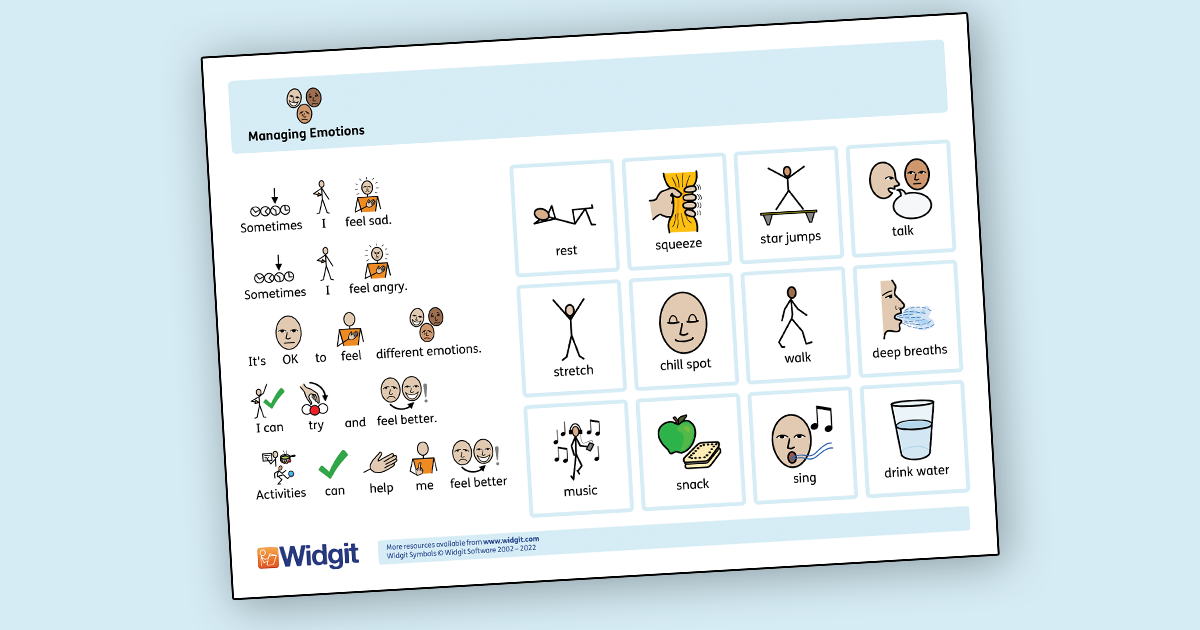 Managing your emotions can be difficult. This chart helps children and young people acknowledge how they are feeling and suggests appropriate ways they can help manage these emotions.
---
Download
Managing Emotions Chart

PDF
Free
Tips for using the Managing Emotions Chart
This chart can be used as an activity with children and young people to help them explain how they are feeling. After discussing how they are feeling they can use the chart to select an activity to help them manage their emotions.
What is included in the Managing Emotions Chart
This PDF resource contains a chart broken up in to two sections. On the left hand side of the chart you will find a series of conversation starters and on the right you will find some activities designed to help manage emotions.
More like this
Take a look at Emotions: How Am I Feeling? A set of symbol flashcards and a mind map to help give children and young people the words they need to communicate how they are feeling.