You are here:
Good Cooking
Good Cooking
From Merry Publications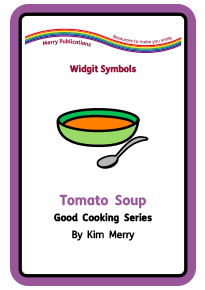 The Good Cooking pack contains: 22 recipes for snacks, starters, dinners and desserts. In all there are 58 books.
These recipes are available in simplified versions with one sentence a page. Seven additional food topics are available covering essential subjects such as: fruit, vegetables, dairy/meat, kitchen equipment, kitchen rules and cleaning the kitchen.
Each recipe and food topic has an accompanying workbook.
---
Download
Good Cooking

InPrint 3
£15
Free Sample Book

InPrint 3
Free
Good Cooking

PDF
£30
Free Sample Book

PDF
Free

Contents
There are five topics covered in this series: Starters, Dinners, Puddings, Snacks and Food Topics.
Activities include matching, reading, spelling, word searches, odd one outs, lotto, pairs and domino vocabulary games.
---
Starters
English Muffin Pizza
Leek and Potato Soup
Minestrone Soup
Orange and Grapefruit Cocktail
Tomato Soup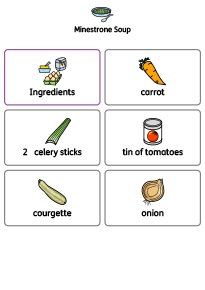 ---
Dinners
Chicken Stir Fry
Ratatouille
Shepherds Pie
Spaghetti Bolognaise
Vegetable Curry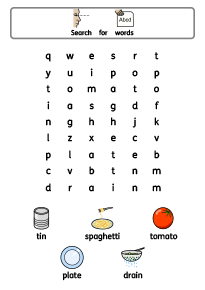 ---
Puddings
Apple and Pineapple Fritter
Bread Pudding
Easter Nests
Fruit Salad
Jam Roll
Jam Tarts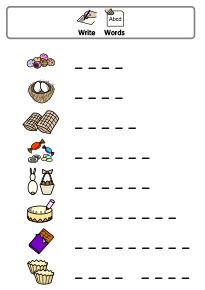 ---
Snacks
Baked Beans on Toast
Banana and Strawberry Smoothie
Cheese and Tomato Sandwich
Macaroni Cheese
Tuna Pasta Salad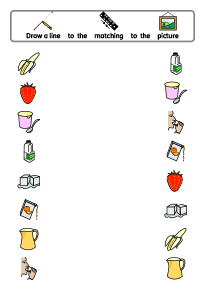 ---
Food Topics
Cleaning the Kitchen
Cooking
Dairy Foods
Fruit
Kitchen Equipment
Kitchen Rules
Meat
Vegetables