Autumn Pack
Autumn themed worksheets and activities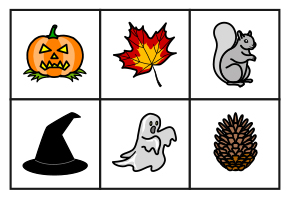 13 fun activities aimed at KS1, KS2 and Special Schools.
The Autumn pack can be used for independent activities and group work.
Activitiess include bingo, colouring, counting, facts sorting and wordsearch.
---
Download
Autumn Pack

InPrint 3
Free
Autumn Pack

PDF
Free

Contents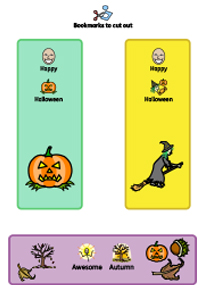 Autumn Acrostic
Symbol supported acrostic of Autumn.
Autumn Activities Book
12 Assorted activities including bookmarks to make and worksheets to fill in.
Autumn Bingo
Game with picture cards and boards for 10 players, plus instructions on adapting this for other vocabulary.
Autumn Colouring
Autumn pictures to colour.
Autumn Counting
Autumn Book of Counting 1-10.
Autumn Crossword
Autumn themed crossword.
Autumn Facts
Symbolised Autumn Factsheet.
Autumn Hidden Words
Find the hidden words in the word Autumn.
Autumn Lettermatch
Autumn themed matching game.
Autumn Odd One Out
Odd one out game - Autumn themed.
Sorting Seasons
Sort the seasons, symbol supported activity.
Autumn Spelling
Autumn themed spelling activity.
Autumn Wordsearch
Wordsearch using Autumn Vocabulary.