You are here:
Symbols in Police Custody
Symbols in Police Custody
University of Southampton's research into the use of symbols in police custody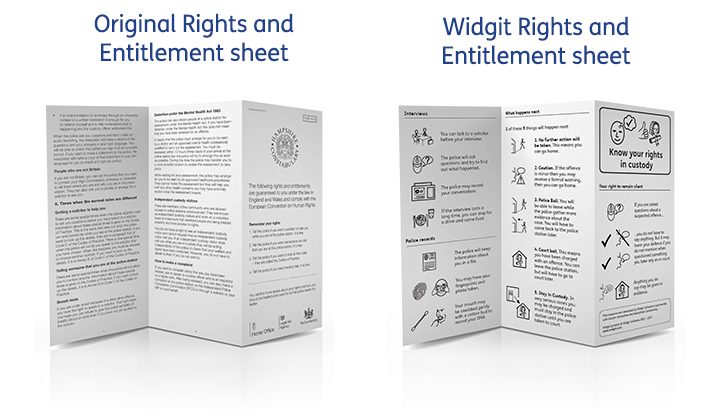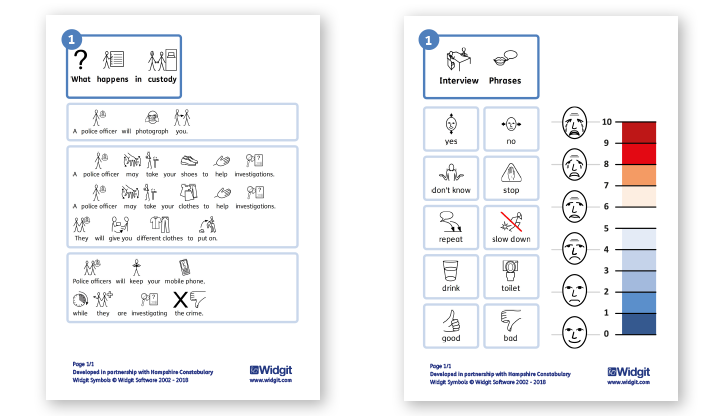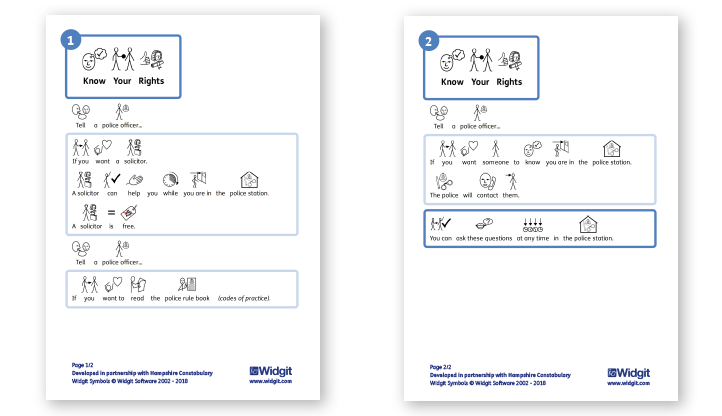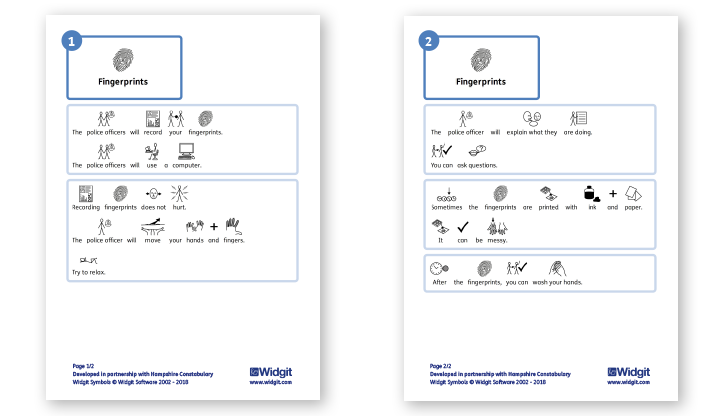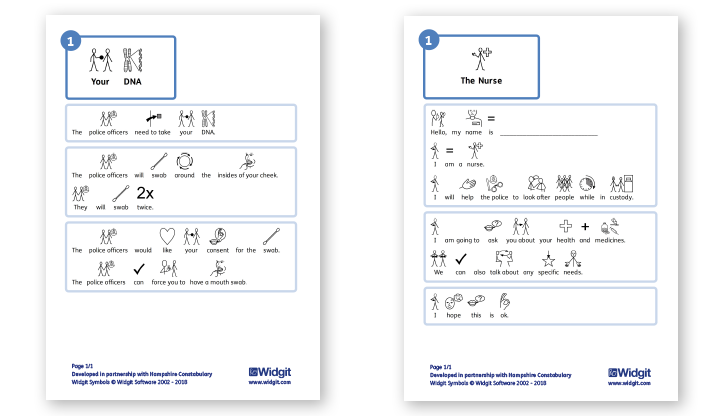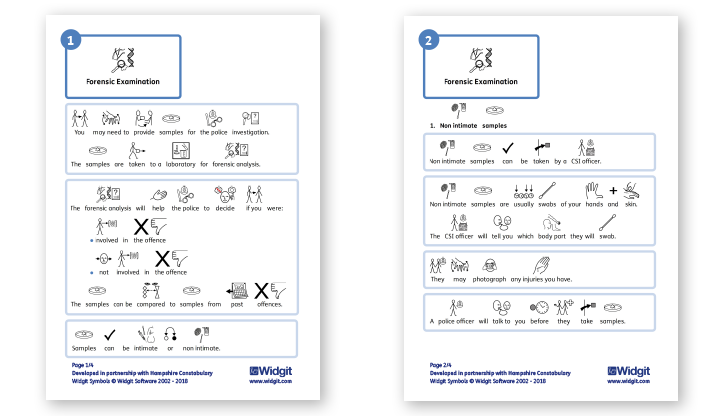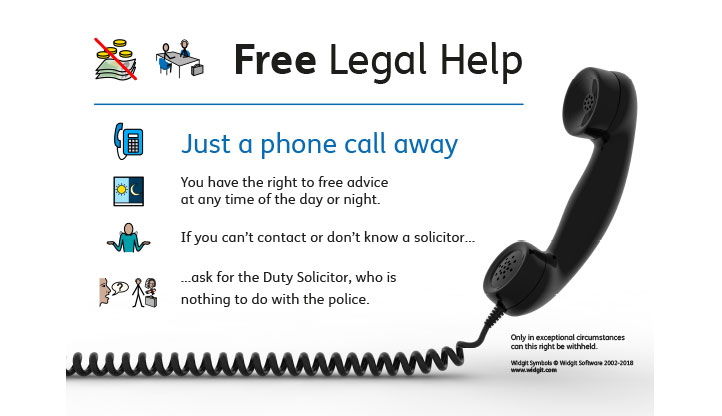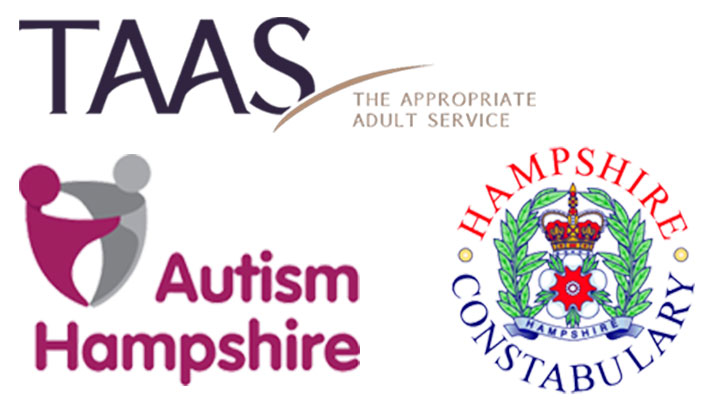 It is estimated that 20-30% of all offenders in the UK have learning difficulties or disabilities that interfere with their ability to cope within the criminal justice system.
In order to meet the specific needs of detainees. Widgit were approached by Autism Hampshire and Hampshire Police Constabulary to develop a series of "easy read" symbol sheets for use in custody.
Independent research by the University of Southampton found that the response to the use of Widgit symbol sheets in police custody was overwhelmingly positive...
---
Background
In an environment which can often be daunting, it can be difficult for these people to access and understand information and procedures. It is vital for them to understand their rights and entitlements.
"If people are struggling to understand... because they are taken out of their safe zone or their way of doing things it can be very difficult... it can be quite a testing environment in custody." from a Police Officer
Independent Research
A research project was carried out by the University of Southampton, in conjunction with Hampshire Police Constabulary, to assess the impact of using the symbol sheets.
The researchers observed two custody centres in Hampshire Constabulary using the sheets for one month.
Interviews were also carried out with 41 relevant stakeholders. These included magistrates, solicitors, the Appropriate Adult Service, youth offending teams, people with autism and their family members.
The sheets were described by different people as:
Friendlier
Simple English
Easier, it's more direct, to the point
A lot more straightforward
Clearer
More user friendly
Quite succinct, an easy read
Reassuring
Feedback from Custody Centres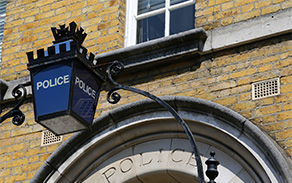 The response to the symbol sheets was very positive, with both custody staff and detainees acknowledging that they were a beneficial tool for accessing vital information. The symbol sheets also simplified jargon and reassured vulnerable people within the criminal justice system, an environment which can be perceived as intimidating, confusing and stressful.
What I liked was that when I've finished booking in the DP I'd like them to feel confident that they know what their rights are and confident that they are going to be treated fairly.
Custody personnel
I have used them for every juvenile that's come in and it's really made a difference, with the normal forms that we've got here juveniles I've found just look at them and leave them there whereas the Widgit forms they've picked up and started reading and actually taken them away with them.
Custody personnel
I would like to think it would make them feel as though we have their welfare and their interests at heart, that we have gone and taken steps that … what we are not doing is saying here are the rules take it or leave it, you know, actually we need you to understand this… I think it would have a positive influence… Ideal… I like the size of that…. I like the system, it's simple enough to follow isn't it?
Custody personnel
Whatever we can have to spot those risks and deal with them at the earliest possible stage, particularly people who are vulnerable … age, illness, learning abilities, health.
Custody personnel
The sheets would really, really minimise those situations where we have missed a trick.
Custody personnel


Feedback from relevant stakeholders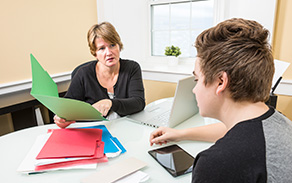 The research showed that stakeholders valued the consistency and simplification of the symbol sheets. It was felt that symbols were an excellent way of helping people to understand key points. Interviewees felt that the symbol sheets were more concise and less intimidating than the 'Home Office Easy Read rights and entitlement' document. Interviewees also felt that the symbol sheets would be of value to people coming into custody and throughout the CJS
Just a skim read of it clearly shows that for some of our young people this is far more accessible than this. For me as well it's far more accessible. It's been developed with autism in mind but diagrams, figures like this, that would be useful for unaccompanied asylum seekers for example who don't have a full understanding of English, people with general learning difficulties, people who are visual learners talking earlier about our learning styles assessments. It's got the potential to be invaluable in all sorts of different areas.
Manager within the Criminal Justice System
I think it's good because you feel like you've got a lot less to read when you're handed this [the Widgit Symbol leaflet], extremely light compared to this [the Home Office Easy Read version].
Young person with ASD
The Widgit symbols are consistent so when you see a symbol for a solicitor it's the same symbol all the way through which I have to say I think is preferable.
Appropriate Adult
Yeah quite clever isn't it? Little stick man thing with a doctor in it, yeah it's alright…yeah it's better than all these, it's just quick and simple and it gives you all the basics doesn't it… yeah it is quite helpful, if I'd had this when I first got arrested, it's quite basic isn't it?
Young offender
Anything that can be done to improve a young person's experience within a secure setting, a custody setting… is a beneficial piece of work in my view…it contributes not only to their welfare but to a fair and effective criminal justice system.
Manager within the Criminal Justice System
It's not a bombardment, it's those basics that are key to that young person when they are in custody…letting them know where they stand, what they should do and what to expect rather than loads of confusing jargon.
Youth Offending Team support worker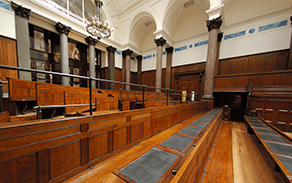 Police custody staff felt that the symbol sheets could have a place within standard procedures and be offered routinely to support all detainees in understanding their rights. The symbol sheets help enable the Police to provide an inclusive service where the needs of the individual are appropriately taken into account.
This could go all the way through from the police station, through the magistrates court, potentially probation, witness services…to explain the different steps at each different kind of stage may be even to defence solicitors and prosecution who deal with witnesses.
Manager within the Criminal Justice System
I think if it is going to be used it should be used country wide, I think it's a lot easier if all the police areas use the same system.
Appropriate Adult
If we have that information for some kind of leaflet like this to be handed to the defendant as they come through [to Magistrate's Court] just to make them kind of calmer.
Manager within the Criminal Justice System
Next Success Story - Sheffield NHS Foundation Trust using symbols to support patient communication