Remembrance Day
Books and activities to support history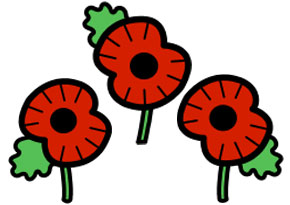 Learn about Remembrance Day, World War I & II and The Poppy Appeal with this symbol supported pack.
Read about Remembrance Day in four differentiated level story books. A pack of 32 activities is included to explore the topic further.
---
Download
Remembrance Day

InPrint 3
Free
Remembrance Day

PDF
Free
Communication Tools:

ProxTalker
Tags

InPrint 3
Free

Contents
There are four topics in the pack:
Remembrance Day
The Poppy Appeal
World War One
World War Two
---
Books
The books come in two differentiated reading levels:
1. Text
Short sentences, one sentence
per line, four lines per page.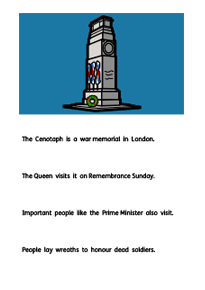 2. Symbol
Symbols for all the main words
for pupils requiring more support.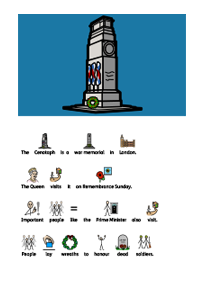 ---
Activities
The Remembrance Day activity pack has a set of six activities for each of the Remembrance Day topics:
Crossword
Match the Word
Quiz
Sentence Matching
Spelling
Wordsearch
Big and Small
Colouring
The pack also includes 6 unique stand alone activities:
Make a Poppy Wreath
Pin the Poppy on the Suite
Remembrance Hunt and Core Vocabulary
Remembrance Vocaulary List
Remembrance Pictures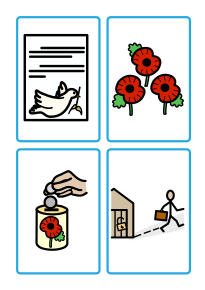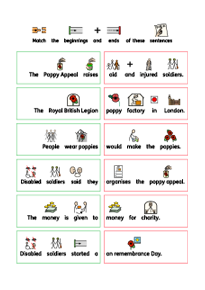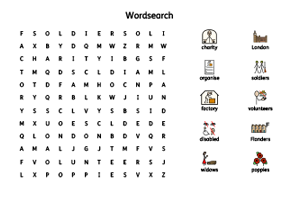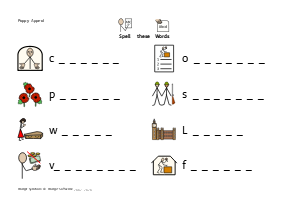 ---
A set of 5 simple books and activities about World War I
Price: From £7
Formats:


Symbol reading books and activities on World War II topics
Price: From £7
Formats: