Remembrance Day
Books and activities to support history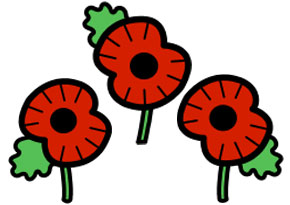 Learn about Remembrance Day, World War I & II and The Poppy Appeal with this symbol supported pack.
Read about Remembrance Day in four differentiated level story books. A pack of 24 activities is included to explore the topic further.
---
Download
Remembrance Day

InPrint 3
£9
Remembrance Day

PDF
£18
Communication Tools:

ProxTalker
Tags

InPrint 3
Free

Contents
There are four topics in the pack:
Remembrance Day
The Poppy Appeal
World War One
World War Two
---
Books
The books come in five differentiated reading levels:
1. Text
Short sentences, one sentence
per line, four lines per page.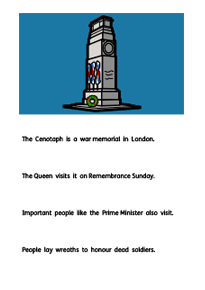 2. Supported
With the addition of symbols for
key words and new vocabulary.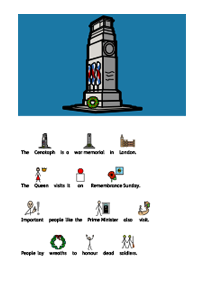 3. Symbol
Symbols for all the main words
for pupils requiring more support.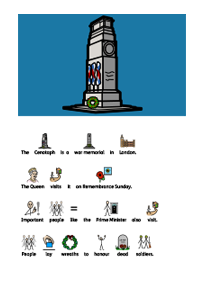 4. Simplified
Less information,
two lines per page.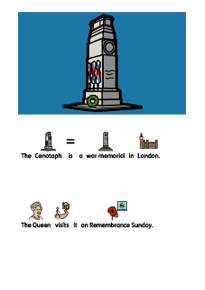 5. One Symbol
Just one symbol per page, for the topic
vocabulary. Can be used as display sheets.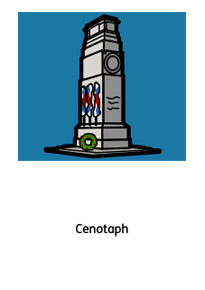 ---
Activities
The Remembrance Day activity pack has a set of six activities for each of the Remembrance Day topics. The range of activities include:
Crossword
Match the Word
Quiz
Sentence Matching
Spelling
Wordsearch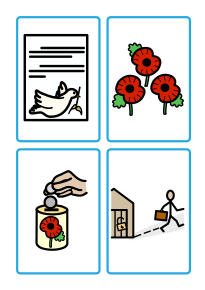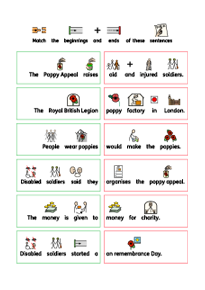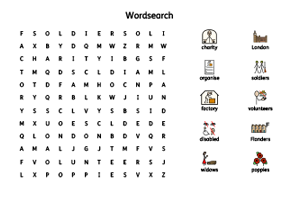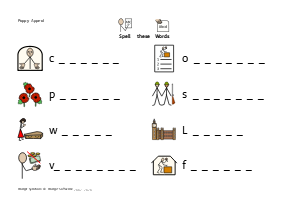 ---
A set of 5 simple books and activities about World War I
Price: From £7
Formats:


Symbol reading books and activities on World War II topics
Price: From £7
Formats: