InPrint 3
---
​Version 3.7October 2022

New Autism Symbols: There are 80 new symbols* to help you make your own resources to best support the autistic people you care for. We have also edited some of our existing symbols to bring them up to date.

Presentation Export allows an InPrint 3 document to be exported as a slideshow presentation**. Find out how to export presentations.
Resource Packs have been reinvisioned and are much easier to install. Find out more.
* The new autism symbols are available from version 3.7.4.
​Version 3.6August 2022

Widgit Health Symbols are now available for English UK users with subscription tiers of Basic, Standard, Pro, and Site. They are available to purchase as an add-on for Home users and non-subscription InPrint users. Find out more about Widgit Health Symbols.
​Version 3.5.5April 2021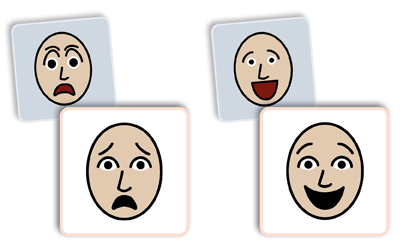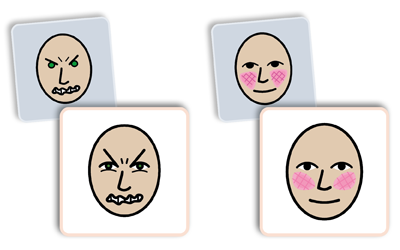 First release of Dutch, Italian, and Czech with updated Widgit Symbols
Bugfixes and Improvements
​Version 3.5April 2021
Symbol Update 2021
Varied Skin Tones
Format Painter
Fit Frame to Contents
Change Cases
Split Table
Create Table from Frame
Vertical Page Manager
What's new in Version 3.5
Alongside making a major update to our symbols set, which includes a variety of new symbols, we have introduced some improvements that will help save you time and offer increased flexibility.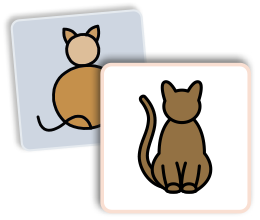 ​Version 3.4June 2020
New Skin Tone
51 new Coronavirus Symbols
​Version 3.3March 2019
Symbols Only Mode
Better categorisation of concept filters in the user interface
Double click on Print Preview to go back to the Edit tab
Additional UK templates
Drop graphics onto words that are not part of the current selection
​Version 3.2July 2018
Symbols Only Mode

Place Header and Footer content in front of page content
Show Guides in front of page content
New User Setting for Snap to indicators
Boxed words now have configurable coloured backgrounds and configurable whitespace padding
​Version 3.1September 2017
Export to PDF
New Communication Book templates
Drag to Select Multiple Cells
Click to Select Images in Tables
90° Rotation
New frame line styles
Version 3.7.5
August 2023
Symbol Acknowledgements
We have added symbols and acknowledgements for the following organisations:
Visit Widgit Symbol Acknowledgments for more information.
Version 3.7.4
May 2023
Autism Symbols
Along with the Autism Support Pack that is available from June 2023, this version of InPrint 3 contains a set of new Autism symbols.
Bugfixes and improvements
Fixed an intermittent crash when opening a document
Fixed a crash when moving pages in the Page Manager
Fixed a problem when copying groups with custom vocabulary
Resources tab now remembers your location after opening or installing a resource
Fixed a problem when trying to print unsaved InPrint files on specific printers
Moving multiple pages in the Page Manager now correctly deselects all moved pages when trying to select another page
Version 3.7.3
April 2023
Bugfixes and improvements
Fixed a crash when pressing the "New" button on the File tab
Fixed an issue where the Print Preview displayed blank pages in book mode
Version 3.7.2
January 2023
Bugfixes and improvements
Fixed an issue where the page background colour was not being printed
Updated Swedish Templates and Resource Packs
Version 3.7.1
December 2022
Bugfixes and improvements
Fixed a crash when reordering pages in the Page Manager
Version 3.7.0
October 2022
New Feature
Bugfixes and improvements
Font colour and styling are now saved for frames when saving a template
Version 3.6.1
September 2022
Installer bugfix
Fixed an issue when silently activating with the Core.msi.
Version 3.6.0
August 2022
Symbol Update
Bugfixes and improvements
The state of the Page Manager is now remembered when closing InPrint
Version 3.5.6, Version 3.5.7
May 2022
Hotfix
Minor adjustments to symbols that were planned to be released with 3.5.5
Version 3.5.5
April 2022
Symbol update
Language update
First release of updated Symbols for Italy, Netherlands, and Czechia
Bugfixes and improvements
Fixed an issue where the custom paper size could not be set larger than 10x10cm
Version 3.5.3
May 2021
Hotfix
Fixed recolouring of symbols with only one color
Remote support
We have removed a TeamViewer executable that we used for remote support from this version
Version 3.5.2
April 2021
Hotfix
Fix for program slowdown after retexting
Version 3.5.1
April 2021
Language Update
Version 3.5.0
April 2021
Bug fixes and improvements
The style of the application has been updated to match other Widgit products
The symbol chooser now allows you to set a skin tone for the searched symbol
The change symbol text button has a new icon
Lines should snap to 45 degrees on creation
Page numbers can now start at a specific number, including a minus number
The Edit tab has been renamed to the Formatting tab
Added lock buttons to the Arrange tab
Confirmation dialog when deleting multiple pages
Added a context menu item for duplicating the current page
Improved mouse wheel support from the application settings
Many, many more bug fixes and improvements
Version 3.4.1
June 2020
Hotfix
Fixed an issue causing Content Shrink frames in Templates to display the incorrect text formatting size
Version 3.4.0
June 2020
New Coronavirus symbols
We have added 51 new Coronavirus related symbols.
Bug fixes and improvements
This version has many bugfixes and improvements from 3.3 including:
We have added a new skin tone
Improved the behaviour of Grow Frames with very wide words
Legacy InPrint 2 documents made in Book Mode now correctly import into Book Mode
Version 3.3.5
March 2020
New Language
Support for Danish has been added in this release
Symbol update
Added Coronavirus related symbols
Improvements
Added an option to enable compatibility printing from the Application Settings. See this support page for more information.
Upgraded communication to our activation servers to use TLS 1.2
Print preview for landscape documents no longer displays the pages smaller than the available space
Horizontal space between symbols in symbols only mode more closely matches space in text and symbols mode
Bug fixes
Non-latin fonts now correctly show in the Text and Symbol Formatting dialog
The resource library correctly handles folders containing many files
Fixed an issue where drawing with lines inside a frame would incorrectly reduce the available size of the frame
Frame style controls are no longer disabled if only one item in a multiple selection is content locked
Document now correctly scrolls to the location of a paste in place
Support and Installation
The software now correctly installs the program locale directory to the "locale" folder in all situations
Recurring licences will now regrade when InPrint 3 is run instead of requiring the user to run the Widgit Product Activator
Version 3.3.4
December 2019
Bug fixes
Added a compatibility printing setting to help customers who were experiencing trouble printing. See this support page for more information.
Version 3.3.3
October 2019
New Language
Bug fixes
Fixed a crash when trying to underline spaces
Drop indicator is now correct when dropping onto a text selection
Fixed a crash when trying to move an object with your keyboard when minor grid sections are set to zero
Fixed various issues with selecting and highlighting page numbers
Idioms are now evenly spaced when in text mode
Fixed an issue with selecting lines in the header and footer
Updated the Symboliser Core, including general bug fixes and improved translations for some languages
Version 3.3.2
September 2019
Bug fixes
Fix to ending a retext by clicking outside the retext (regression affecting 3.2.2 onwards)
Various Norwegian symboliser fixes
Updated Symbol Databases for English, Swedish, Norwegian
Symbols up to DAT 75
Dropping a new symbol onto a name (e.g. "Erin") no longer keeps the E qualifier
Version 3.3.1
June 2019
New features
PDF documents are now displayed in the Template and Resource Pack view
Bug fixes
SVGs dropped in from the Symbol Chooser are dropped in very small
SVGs that use the 'Lightest' skin tone should change to default skin colour
Unable to undo create-a-line action from header and footer
Opening page setup changes orientation to portrait even when landscape is default
Paragraph dialog should be disabled when in an image frame
Snapping indicator does not show if the object is exactly in line
User must click on symbol/text twice if wanting to edit colours after already doing so
Version 3.3.0
March 2019
Improvements
Better categorisation of concept filters in the user interface
Reduced CPU consumption when InPrint is idling with a cursor showing
Nudging an object should nudge to the nearest minor grid line
You can double click on Print Preview to go back to the Edit tab
Some additional UK templates
You can drop graphics onto words that are not part of the current selection
Updates to the document schema to allow strict file format checking on save
Bug fixes
InPrint should now warn if locations on the machine that InPrint talks to have the wrong permissions
Fix for rare crash on legacy import of CIP2 document
Version 3.2.5
December 2018
Bug fixes
Respect restricted symbols default settings correctly
Corrected symbolisation of "fly has six legs" in Swedish
Fix for rare crash on legacy import of CIP2 document
Version 3.2.4
November 2018
Bug fixes
Changes to the installer when silently activating during a network installation
Version 3.2.3
November 2018
Bug fixes
Crash when creating an object with a guide on the page
Version 3.2.2
October 2018
Improvements
Support documents taller than 99cm
Minor corrections to tooltips
Bug fixes
Unable to remove image or edit colours on an image frame/cell until you select the frame/cell again
Pin style should not be available on the context menu for a multiple selection
When you undock the resource library, the images you click can get pasted underneath it
Right clicking to end a rubber band selection, which selects an object, keeps the rubber band selection marker after you click away
Drop content indicator wrong size when copying between application windows
Version 3.2.1
July 2018
Improvements
Bug fixes
Fixes to Flashcard templates
Fixed Wordlist Manager not starting (unless InPrint has already started)
Version 3.2.0
July 2018
New feature
Improvements
New user setting to place header and footer content in front of page content
New user setting to show guides in front of page content (defaults to ON)
New user setting to enable or disabled "Snap to indicators"
Boxed words now have configurable coloured backgrounds and configurable whitespace padding
Bug fixes
The program will now attempt to automatically configure a web proxy from the operating system's network settings, if asked
There is now a "logged" InPrint shortcut installed, for support purposes
The product activator no longer gives a misleading error when there is a network problem whilst requesting trials
Version 3.1.7
April 2018
Bug fixes
Temporary document wordlists are not cleared up
Intermittent activator crash during install for some users
Unable to type certain characters on a Swedish keyboard
Version 3.1.6
March 2018
Improvements
Better rendering of WMF symbols (Makaton, Signalong, some PCS)
Reduce Boxed words margins to 1.0mm
Allow typing the dashes in the product key
Update Swedish/Norwegian/Finnish Symbol databases
Bug fixes
Lines in groups draw the lines in the wrong place
Can't press escape to 'release' an image after picking it up from the library.
Unable to turn qualifiers on if you have frame selected or a single cell CTRL selected
Spinboxes in mm do not hold large enough values
In Print 2 document fails to import
Version 3.1.5
January 2018
Bug fixes
Boxed words padding is not applied to the sides if the text is wide
Italian manual has some English screenshots
Symbol Chooser sometimes crashes in checkContentLock()
Version 3.1.4
December 2017
New Language
Bug fixes
Template/resource pack files can now be overwritten by newer installers
Clicking "delete table" from the image cell context menu clears the cell
InPrint window's minimum size is too large
Text and Symbol size does not update when changed for an empty picword
Text selection captures lines too aggressively with soft returns
Version 3.1.3
October 2017
New Language
Version 3.1.2
October 2017
Bug fixes
Fixed crash when loading a document by double clicking the ipdoc file if there is an advertised update available
Crash when shift selecting certain text
InPrint 'replace with image' fatal error
Lots of cells in a document slow InPrint down to snail pace
Version 3.1.1
October 2017
Improvements
New Swedish translations and symbol database
Version 3.1.0
September 2017
New Features
Line styles allow dotted/dashed frame borders
New design for curved glow effect on tables
Boxed words
90º rotation of frames and table cells
Easier selection of cells in tables
Easier selection of image cells
Improvements
New button to convert header/footer content to normal page content
Triple click selects the current paragraph
Templates and Resources tabs on the launcher now have an "Open in Windows Explorer" button
Typed words show symbols after a pause even if you don't type space or move the cursor away
New setting for default zoom level in the settings dialog
New setting for default "show background grid" in the settings dialog
You can choose to display all units in mm (not a mix of cm and mm) from the settings dialog
The vertical scrollbar now has "next/previous" page buttons
The table context menu has a "select cell" option
Holding alt whilst selecting a items cycles the selection through the z-order
The "select" menu now has "select next" and "select previous" entries which cycle the selection through the z-order
Pressing "delete" on a cell will clear the cell
You can now ungroup all groups in a multiple selection of groups
You can right click and choose "Refresh" on the library to force it to update
Right clicking on the blue background now shows the page context menu
Attempting to open the same document twice now brings the existing document to the front instead
Version 3.0.7
June 2017
New Language
Bug fixes
Fixed bug when changing the formatting of overflowed text in frames.
Version 3.0.6
June 2017
Improvements
Add new symbols for Scotland
Version 3.0.5
April 2017
New Language
Bug fixes
Any new symbols in an installed resource pack are immediately available without a restart
Selecting an image no longer selects all text in the table
Documents no longer remove the unsaved changes flag if the save failed
Can't see JPEG files in the library
The default setting for show spelling errors does nothing
Opening the qualifier dialog with a multiple selection crashes the program
InPrint can hang on "Checking Connectivity" during startup if the network doesn't respond
Proxy Setting Dialog is hidden behind the WPA main window during the installation process
Graphics do not snap until they are dropped
Version 3.0.4
March 2017
Improvements
Holding "shift" when dragging an item locks it to an axis
The "Distribute rows/columns" feature can now be limited to selected rows/columns
The Library now remembers its position when you save a document
Allow ungrouping of multiple groups with Ctrl + Shift + G
Improvements to using wordlists in documents
In Print 2 documents have a different icon in the "Recent Files" widget
Option to show filename in resource library
Bug fixes
Support for fonts not in the "Latin" writing system
Support for EXIF rotation data when replacing symbols with photographs
Large In Print 2 documents now import faster and more reliably
Layout is no longer mangled on very high resolution screens
Improvements to recolouring symbols
Many bugfixes
Version 3.0.3
December 2016
Improvements
Tables can be navigated with your arrow keys.
Template and Resource Tabs remember your last location across sessions.
Scrolling and page up/down functionality has been improved.
The "Tab" key can now be used to finish a retext and move to the next cell in a table.
Multiple selection in the page manager has been improved.
Keyboard shortcuts have been added for zoom (Ctrl +, Ctrl -, Ctrl 0).
Bug fixes
Spin box increments in inches mode are now smaller.
The Image Library is now case insensitive.
File and folder changes appear instantly in the Image Library.
Custom paper sizes scale correctly when printing in landscape orientation.
Other minor bug fixes.
Version 3.0.2
October 2016
Improvements
Full support for Let's Sign BSL add-ons.
Fit to height centres the page.
Improved visibility of text selection marker on blue backgrounds.
Enabled page up & down keys to scroll document.
'Paste in place' enabled for header and footer.
Bug fixes
Undo fails after pasting a multiple selection.
Images in InPrint 2 documents don't appear when imported and sometimes the file won't open.
Unable to paste images copied directly from some web pages in Chrome.
Single Core machines cannot open legacy files.
Other bug fixes and performance improvements.