You are here:
Supporting young people and adults
Supporting young people and adults
Independence, confidence and freedom for all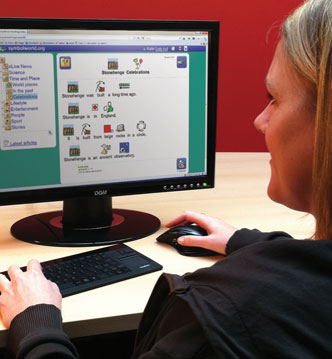 People with learning difficulties can struggle to lead an independent life without the right support and facilities.
Symbols can be used in a variety of ways to support independent living, such as labels around the home, sequence cards for regular processes, shopping lists and calendars to name a few.
Using a range of symbol resources and strategies can give people the freedom to be independent where they would normally rely on carers and other services to support them. By making small changes to encourage independence, a large impact can be made on people's self-esteem and confidence.

Who symbols can help
Widgit uses symbols to support people who have communication, language or learning disabilities.
Find about who uses symbols
Widgit Symbols add visual support to the printed word, opening up the world of information to those otherwise excluded from it.
Find out more about symbols
Improve levels of independence
Enable communication
Support behaviour and emotions
Improve confidence and
self-esteem
Enhance life skill development
Reduce reliance on family and carers