Early Years
Supporting communication and
reading for young learners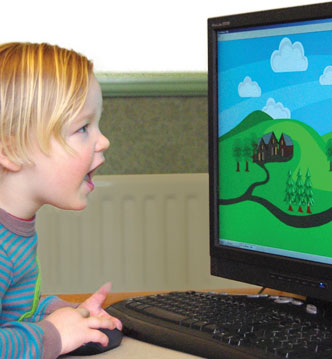 Learning to read and write can be very difficult, especially when new concepts are being introduced. Young children can also find a new environment daunting and hard to navigate.
Widgit symbols add support to the learning environment and motivate children.
Symbol labelling, visual timetables and educational materials make it easier for young children to access information and feel more confident.

Success Stories
Staff working in Early Years settings and children's centres use symbols to label the environment, making it accessible to pre-school children not able to read.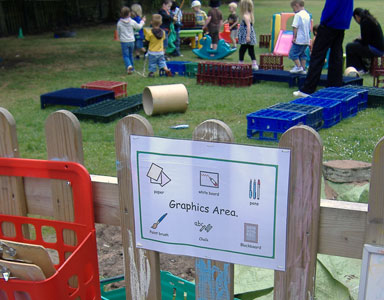 Symbols are also used to help children explain and communicate by choosing the relevant symbol, for example symbolised cards to answer the question, "How are you feeling today?"
From the Symbols Inclusion Project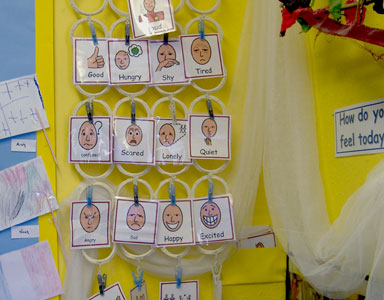 Symbols are often used to support behaviour management.
Staff make booklets to model the right choices, such as playing together, sharing toys and being kind, while discouraging antisocial behaviour such as being angry and hitting. Popular characters are incorporated to personalise the booklets for individuals.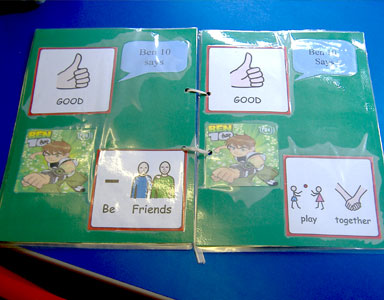 Who symbols can help
Widgit uses symbols to support people who have communication, language or learning disabilities.
Find about who uses symbols
Widgit Symbols add visual support to the printed word, opening up the world of information to those otherwise excluded from it.
Find out more about symbols
Enhance access to learning
Reduce EAL language barriers
Faster academic progress
Improve independence
Support speech and language development