You are here:
Supporting children
Supporting children
Helping children read and communicate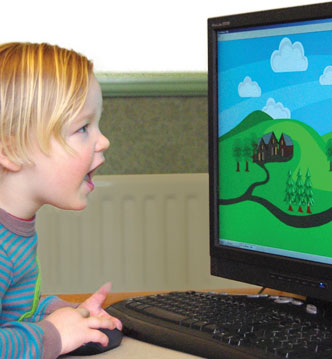 All children can benefit from additional support as they learn about their environment and adapt to a daily routine. For children with a reading or language difficulty, who can find it harder to communicate and access learning, additional support can be essential.
Widgit symbols can be used to support communication for routines, behaviour and new vocabulary to ensure that children have a voice and can access the world around them.
Widgit symbols are used in schools all over the country. We also provide a range of free and
low‑cost resources specially designed for parents to use at home.

Who symbols can help
Widgit uses symbols to support people who have communication, language or learning disabilities.
Find about who uses symbols
Widgit Symbols add visual support to the printed word, opening up the world of information to those otherwise excluded from it.
Find out more about symbols
Enhance access to learning
Motivate communication
Support behaviour and emotions
Develop independence
Improve confidence and
self-esteem