Further Education
Lifelong support for adults who have communication or language difficulties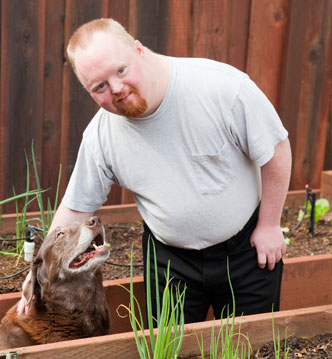 Communication difficulties can have a major impact on an adult's ability to cope with social situations, make choices and express their needs.
Widgit symbols provide adults with a clear, structured language which is ideal for communication. It can help adults express their emotions, communicate their ideas and ease difficult situations. Using a range of symbol resources and strategies can give people the freedom to learn and be independent.

Success Stories
Imagine how fantastic it is when a student can look at a piece of symbol-supported text and make sense of what they are seeing!
College Lecturer
College staff make a huge variety of symbol resources that support all curriculum areas. Student understanding is enhanced by using symbols in practical activities.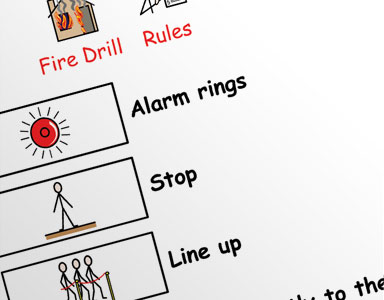 We believe that symbols give our students a greater understanding and accessibility of everyday life around school and are inclusive to the whole school community.
Allison Denton, Brooke School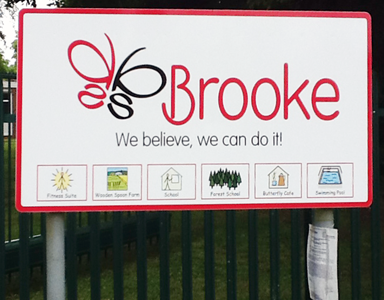 Rebecca keeps her symbol communication album with her at all times... When she left school to go to college she still used her symbol album and now has a communication aid. Rebecca has an American pen friend who communicates using symbols.
Rebecca's story from 'Symbols Literacy and Social Justice'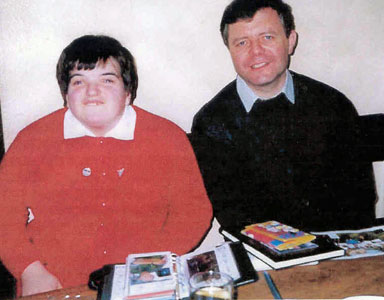 Who symbols can help
Widgit uses symbols to support people who have communication, language or learning disabilities.
Find about who uses symbols
At least half of all adults with a learning disability live in the family home - meaning that many don't get the same chances as other people to gain independence, learn key skills and make choices about their own lives. (1)

24% of adults with a learning disability attend a day care centre

'Easy read' resources support independence for adults with a learning disability (3)
Widgit Symbols add visual support to the printed word, opening up the world of information to those otherwise excluded from it.
Find out more about symbols
Support independent living
Enhance life skill development
Improve behaviour
Enable smooth transition to life beyond education